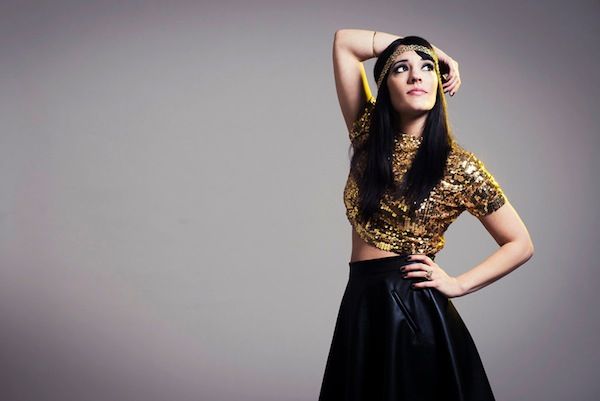 deadmau5 has a knack for partnering with some wickedly talented vocalists. He's worked with the likes of Rob Swire of Pendulum/Knife Party and Gerard Way of My Chemical Romance, but the most memorable might be Chris James due to the heartwarming story of how the Toronto native discovered his version of "The Veldt". Although she may not be one of Joel's most well-known singers, Colleen D'Agostino is a name that you will not be forgetting any time soon after you watch her breathtaking cover of her and deadmau5′ "Seeya".
The Los Angeles native strips down the hit single and instead of the ever-so catchy bassline present in the original, her astonishing voice becomes the star of the show. It's also worth noting that D'Agostino will be releasing her forthcoming EP, Collide, through mau5trap and that deadmau5 himself will be one of the producers involved in the project. The big news doesn't stop there though, as she announced that the duo will be performing together at the 2015 Juno Awards, which are set to take place on March 15th.
There's no denying that Colleen D'Agostino has some serious potential and with the deadmau5 team behind her, the sky is the limit. Watch her acoustic cover of "Seeya" below and be sure to stay tuned for more news regarding her EP.