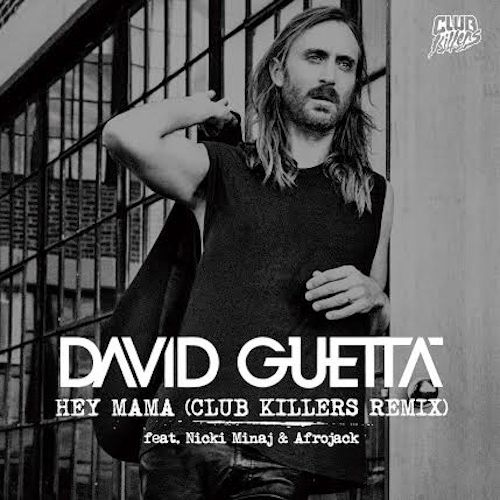 David Guetta – Hey Mama (Club Killers Remix)
David Guetta is no stranger when it comes to having some of music's finest hop on his tracks. The French producer has worked with artists such as Rihanna, Usher and Kid Cudi, but his song "Hey Mama" is not your everyday collaboration. Not only does the tune feature one of dance music's biggest names in Afrojack, but it also includes vocals from Nicki Minaj, who is one of the industry's brightest stars. With all that in mind, it's no wonder why Club Killers felt the need to put their own spin on the track.
The Las Vegas natives live up to their name with this remix, as it's definitely one that will 'kill the club'. Their version doesn't sound too different from the original at first, but that all changes when the twerk-tastic drop hits. There is no doubt that Club Killers' rework of "Hey Mama", which is set to be released through Big Beat Records, will induce some serious booty shaking, but only time will tell if it can compete with their extremely successful trap remix of Calvin Harris' "Summer".