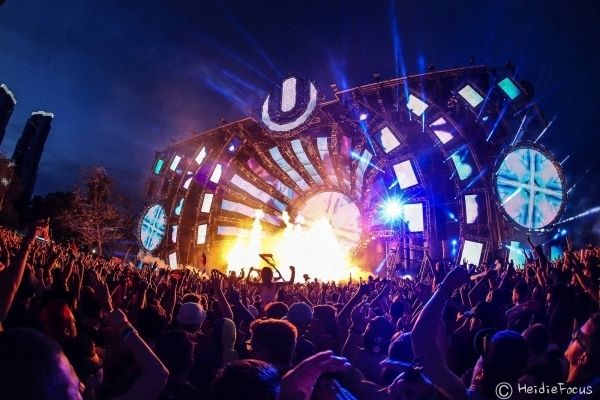 As Ultra Music Festival and the imminent festival season in general approaches, there are bound to be those breakthrough tracks that you will hear over and over again. Sometimes for the better and sometimes for the worse, this is just something that happens at mega festivals. We asked our writers to look into their crystal balls and predict what those breakout tracks might be that will be stuck in your head when Ultra comes to a close on March 29.
Scott Lombardo
Hardwell & Martin Garrix – Music Box (Unreleased)
This unreleased track first popped up at Tomorrowland in Belgium and it has festival mainstage written all over it. Since then the track made major waves at TomorrowWorld in Atlanta as well. The track was rumored to appear on United We Are, but clearly it did not. However, Hardwell mentioned that the track would see its drop changed before release, so Ultra seems like the perfect place for this track to take over the speakers once again.

Nick Benner
Tisto & KSHMR ft. VASSY – Secrets
While some might complain that Tiesto has lost his touch with his latest album, this track certainly recaptures the side of Tiesto that helped him get to the honored position he holds today. KSHMR continues to impress with his versatility as well, and this track should really push him to the next level after Ultra.

Katie Smith
W&W – Rave After Rave
As soon as this track started hitting the podcast circuit, it got played in literally every single one. It's nothing revolutionary, but for a festival it's just plain fun. Be on the lookout for this one at rave after rave.

Peter Byun
Calvin Harris – Outside (and remixes)
There always has to be a Calvin Harris track in a list like this right? The guy just knows how to make absolute monster tracks that won't escape our minds. You might not hear the original mix as much, but you will certainly be hearing the vocals and more than one remix. Obviously Hardwell will be playing this remix.

Daniel Lampert
OT Genasis – Coco (and remixes)
DJs love a good crossover track to change up the mood and get people singing along. At TomorrowWord, 'No Flex Zone' might have been one of the most played tracks at the entire festival. Expect 'Coco' or another similar hip-hop track to sneak its way into all kinds of sets this weekend.