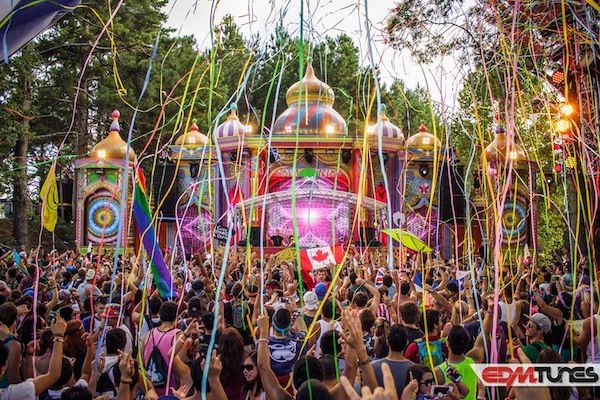 For many of our writers, joining the EDMTunes family has been a life-changing experience. Even though we all love our job, that doesn't mean there aren't aspects of it that sometimes get under our skin. One of the biggest issues is that we don't often get the chance to voice our true opinions, which is why we have come up with a new series called 'EDMTunes Icebreakers'.
When writing about song releases or news stories, we often remain objective in order to leave our biases out of the articles. That being said, we wanted to give our writers a chance to speak their minds as well as give our readers a chance to get to know us better. Every other week, our editors will ask our writers a question and they will answer with a few sentences. A handful of these responses will then be compiled into an article for you to read and react to. We hope the 'EDMTunes Icebreakers' series gives you a glimpse into our personal music preferences and helps bridge the gap between reader and writer.
This week's question is: Who Is Your Breakout DJ/Producer Of 2015?
For me, it's Dutch producer Sam Feldt with his super smooth style of trop house. After some great releases in 2014, he came into 2015 strong with his "Happy Home" remix and his reimagining of the classic house track "Show Me Love". "Show Me Love" has seen so many incarnations and it takes a visionary producer to improve upon something so revered. Sam's version makes the 25-year-old track young again.
I can't get enough of Jason Ross. Ever since his amazing remix of Parker & Hanson's "Gravity" at the end of 2014, he has been putting out a steady stream equally impressive singles. I love how he combines uplifting Anjunabeats with big room elements. He has major support from Above & Beyond already and once he starts getting some festival slots, he is bound to wow those who see him. I'm hoping he gets a chance to shine at A&B's Miami show.
It's difficult to measure 'who qualifies to be a breakout artist?'. Mine is Modestep. Despite their 3M+ soundcloud following, they've built little traction in US markets. Their 2013 debut release, Evolution Theory, propelled them into European superstardom. The follow-up album, London Road, is due out this May and I expect it to explode onto American radio; rivaling the massive launch of Zedd's Clarity album. Modestep will be a household name and US-venue-conquers by the end of 2015.
Mine has to be JAUZ. It seems like dance music has come full circle and we're seeing a huge resurgence of house. JAUZ clearly recognizes this, but also knows that today's fans are looking for something a little heavier. The bass/future house sound is taking over and he is one of the artists leading the charge. Also, the dude doesn't really care about genres and that is something I really value in a producer. Honourable mentions go out to Drezo, Oliver, Sleepy Tom and Hunter Siegel.
So far, the breakout stars of the mainstream seem to be Cashmere Cat (Coachella, tracks with Kanye, etc. etc.), Ryan Hemsworth (Coachella, Secret Songs is huge) and Mr. Carmack (playing international shows, basically the face of Soulection and he's worked with Diplo and Hodgy Beats). Odesza is also huge contender (I mean look at all the shows and festivals they're planning to play).

If we're talking small acts that will breakout and be the next big acts, Mura Masa, Lido, Sleepy Tom, Hucci, Manilla Killa, AOBeats and Jai Wolf.
Odesza is going to break into the mainstream with Cashmere Cat/Hemsworth, gotta agree with Kevin here. Sam Feldt, Kasbo, Louis the Child & Prince Fox are great up and comers that are going to get some credit. Ta-ku I feel like is a sleeper that could do great things if given the right direction.

Unlike Pluto's drop on Mad Decent though, I think is going to be a huge sign to come, especially if he starts getting booked at MDBPs over the summer.
I believe 2015's breakout producer thus far has been Melvv. The seventeen year old is an up and coming producer from Milwaukee. He has developed a distinct niche that sets his sound apart from that of other producers. Melvv focuses on producing a multi-genre style that consists of progressive house, dance and even a little glitch. His remix of Sam Gellarity's "Waiting So Long" showcases his natural ability to produce a technically sound track and attributes to his recent uprise as a producer. Melvv is definitely one to keep a lookout for this year.
It's hard for me to pick one upcoming artist because someone new is always popping up left and right. But as of right now, I can't get enough of Mija. While she doesn't have a whole bunch of releases yet, her mixes and sets have been on point, just take a listen to the one she did with THUMP. Her release with Ghastly "Crank It" sums up her no genre style; it's fun and it's weird which is why I like it. On top of that, her involvement with OWSLA and Nest HQ, both of which are headed by Skrillex, only makes me more excited to see what she has in store this year.
What do you think of our writers' answers? Let us know who your breakout DJ/producer of 2015 is in the comments!
You can interact with our staff via Twitter and we'll see you all again a couple weeks from now with a new question and fresh batch of writers.
Photo: Brockelbank Photography