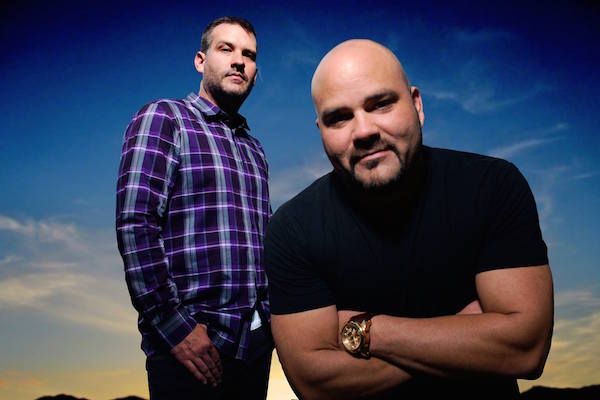 With the Big Beat Ignition Miami 2015 compilation album, Big Beat Records is turning the heat way up, providing some seriously sexy sounds for the 24-hour party set.  Take an exclusive first listen to up-and-coming Florida duo Fatum's groovy summertime anthem "Angels," as featured on the compilation album due out next week.   With clever layers of breezy, chopped-up vocals that weave into a beachy guitar bridge before the track winds back up, "Angels" is a one-way ticket to a South Beach state of mind.  Big Beat Ignition Miami 2015 features 12 tracks, 6 for when the sun comes up and 6 for when the stars come out, by artists such as Galantis, Attom, JoeySuki and Hot Since 82.  Big Beat Ignition Miami 2015 will be released on Big Beat's Ignition sublabel and will be available on Beatport next Monday, March 23rd and everywhere else on Monday, April 6th.  Take a look at the full tracklist below and tune into our exclusive premiere of Fatum's "Angels" for a sample of the summery goodness on the way.
"As fans of all genres of EDM, Chad and I have never sat down and decided on a track's BPM first. We just let the drums and vibe dictate where things go. Angels started out at 129 BPM and it wound up at 118 BPM with an Indie Dance meets Future Disco feel. We just wanted to create a track that segues the mood between dusk and dawn. We are humbled to be a part of Big Beat's Ignition Miami 2015 EP, we are both huge fans of all of the other artists on this EP"
Sunrise
1. Attom – Glow
2. SAINT WKND – Positive Vibe
3. Zilverstep – Black Tie
4. Muzzaik – Better Days
5. Wayne & Woods – Soldiers
6. Van Gelder – Deeper
Sunset
7. MHE – Trading Scars (feat. Mylen) (Extended Mix)
8. JoeySuki – Hypnotic
9. Rudimental – Right Here (Hot Since 82 Remix)
10. Francesco Yates – Call (The Flexican and Funkin Matt Remix)
11. Fatum – Angels (Original Mix)
12. Galantis – Smile (Elgot Remix)
If you're going to be down in Miami, splash and lounge with Big Beat on Thursday, March 26th as they host Big Beat & Friends Pool Party at Delano Beach Club from 2:00pm – 11:00pm.  For their pool party, Big Beat's bringing out the big guns, promising sets from Dash Berlin, Cash Cash, Clean Bandit, Galantis, Hercules & Love Affair, Hunter Siegel, Matoma and New World Sound.  Click here to secure your spot at Big Beat & Friends.