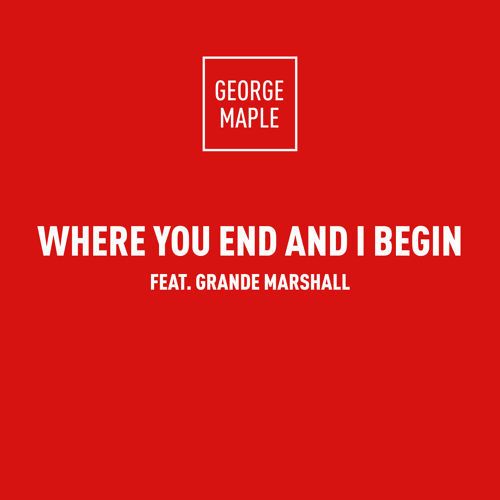 George Maple – Where You End And I Begin Feat. Grande Marshall
Australian songstress and producer, George Maple, cannon-balled her way into the scene in recent months with the release of her sophomore EP Vacant Space. Showcasing her unique style of future pop with tracks like 'Talk Talk' and 'Vacant Space', she's cemented her name in 2014 as one the standout artists to watch in the emerging future scene. With the new year now in full swing, Maple has released her first song for 2015, a collaboration with rapper Grande Marshall titled, 'Where You End And I Begin'.
A track that Maple herself describes as "fun and shimmery," 'Where You End And I Begin' is a sultry song made to make ya sway. Maple's work on the track is fantastic as it is, but Grande Marshall's flow at the end is the cherry on top to finish off the audio dessert. Currently, George Maple is on the brink of starting her US Tour, which begins next Saturday in Los Angeles, and continues throughout SXSW in Austin, before ending in New York City.
George Maple – Where You End And I Begin Feat. Grande Marshall | iTunes