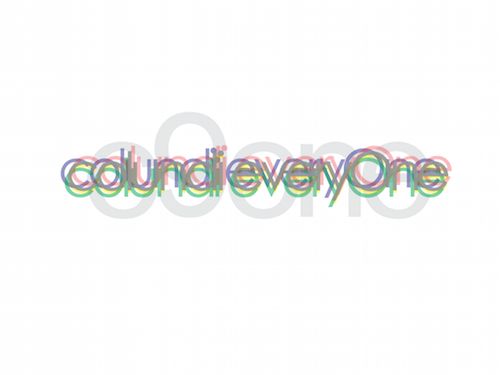 There are a lot of bizarre ways producers go about their music. In fact, we've recently covered a promotional video for Hudson Mowhawke's new album that only really served to enhance the fear of clowns and darkened back alleys, instead of build anticipation for the album. It seems that this particular album inspired stunt is equally strange but significantly less terrifying.
A while back, the administrator for WATMM (We Are The Music Makers), Joyrex, brought the previously undisclosed Aphex Twin album, Caustic Window to the public. Well Joyrex is once again up to some Kickstarter shenanigans with Rephlex Records co-founder, Grant Wilson-Claridge, to bring an album of a different order to the public. The album, colundi everyOne, comes courtesy of Grant Wilson-Claridge and Aleksi Perälä's 'Colundi Sequence', which is made up of 8 different "levels" (music). However, the duo are looking for alternative routes to produce level 9 of this project, namely, $30,000 to sign off on a piece of land near Cornwall, England where everyone can share the space and party. This bit of land will serve to transmit their level 9 frequencies through struck metal and looped radio frequencies.
Unfortunately, the pair have only raised about $2,000 to fund the project, and with the deadline being a mere 7 days away, the production of level 9 looks bleak.
You can pitch in to the Kickstarter here.