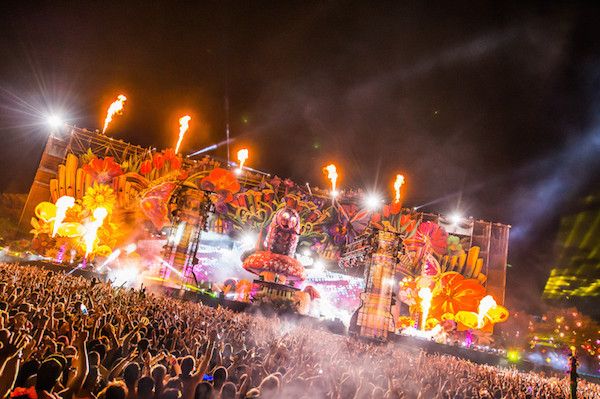 Get excited folks, there's going to be a huge birthday party during Memorial Day weekend this year. Of course, we're talking about Insomniac's legendary pioneer festival, Nocturnal Wonderland. This year will be the festivals' 20th edition, making it the longest running festival in North America; to celebrate this momentous occasion, Insomniac will hold the event for not one day, not two days, but three whole days. Yep, three days of music, fantasy and community, all in celebration of one of the world's most groundbreaking festival series.
The past two decades has seen over 600,000 'headliners' travel across the globe to attend this magical festival, to witness the best in creative stage design, passionate performers and entertainers, interactive art, carnival rides, and of course the music. As its the 20th anniversary edition, you can bet this is going to be the biggest Nocturnal Wonderland to date.
Tickets are set to go on sale at the Wonderland website, on March 16 at 10 a.m. PT. This year's festival tickets have been selling out quick, so potential attendees are going to want to hop on this one fast. Camping packages will be available, and the camping benefits have been bolstered for 2015. Campers will not only have exclusive access to various forms of fan-favorite entertainment, such as an all-night Silent Disco, this year's Nocturnal campgrounds will expand to offer brand new turnkey camping options, special amenities and more activities than ever before; that's not all either, as more details shall be revealed in the coming months.
We'll be keeping you up to date on the latest Nocturnal Wonderland news, as it comes out, but be sure to follow the Insomniac team on Facebook or Twitter for more insider information. September will be here before you know it, so get excited folks, 2015 is going to be a year for the history books.