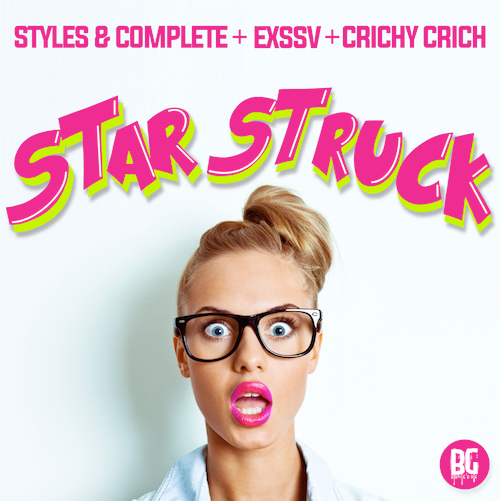 Styles&Complete + EXSSV + Crichy Crich – Starstruck
With a roster that features the likes of Ookay, Riggi & Piros, JAUZ and the boss himself, Borgore, Buygore has cemented itself as a dance music force to be reckoned with. The label has made a name for itself thanks to its ability to recognize some of the best up-and-coming talent in the game and Styles&Complete is no exception. The duo has been consistently putting out fantastic originals and remixes for quite some time now and today, the Buygore spotlight is all on them.
The Los Angeles act's new track, "Starstuck", which you can purchase on iTunes, sums up what the guys are all about. The heavy-hitting dose of trap accompanied by hip-hop vocals is something that Styles&Complete has made a name off of. That being said, we caught up with the 'dirty south party gods' to find out where this musical approach stems from. Along with discussing their hip-hop background, the guys chatted about their forthcoming music video, touring and what it's like to be a part of the Buygore family.
You recently stopped by 'Sway In The Morning', which is one of the most respected radio shows in hip-hop. How has the hip-hop community embraced Styles&Complete?
 Complete – Sway was dope! We grew up on hip-hop and were working together to make rap records for other artists before we got into electronic music, so we've always felt connected with the hip-hop community and getting back to working with rappers again is awesome. You can paint a picture on a record bigger than just "hey everybody put your hands up and stuff".

Styles – Sway is mad chill.  Can't wait to do it again!
Since hip-hop is such a big part of your productions, who are some of your influences from that genre?
 Complete – Too many to name here, but from an artist standpoint I'd say Kanye, Outkast, 3 6 Mafia and Kendrick. Production wise: Timbaland, Pharrell, DJ Premier, Boi1da and Lex Luger.
A couple days ago, you revealed that you are working on a music video for "Starstruck" and that Borgore is involved in the project. What was that experience like and what should we expect from the new Styles&Complete video?
 Styles – The experience was pretty awesome to see it all come together. We had a funny story line about girl fans kidnapping DJs.  I thought we really had great locations doing it downtown LA and the Hollywood Hills and with support from Borgore, Dj Paul, and Clinton Sparks that really set it off.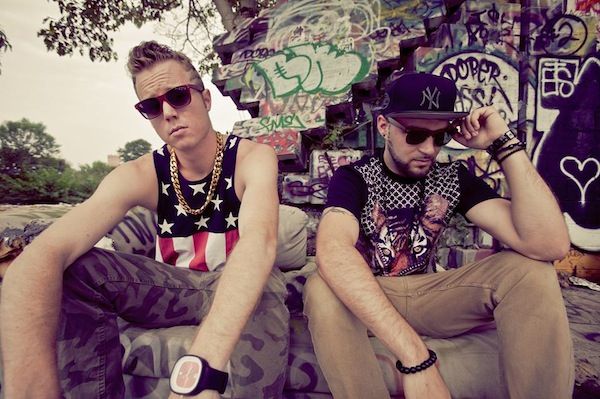 You've been a part of the Buygore family for quite a while now. What makes the label special and different from other ones you've worked with?
 Complete –They've got some really good guys working over there. Steven is really awesome to work with and a very creative dude, so there's always good vibes at Buygore.

Styles – We also get along with everyone we know that releases on the label, which is important.  Everyone seems to be down to earth, humble, and hard workers never mind some real creative people not scared to push the limit including the management.
You just collaborated with Crichy Crich on your last single "Dunnit". How important is a good vocalist when it comes to the success of a track and why is Crichy Crich the man for the job?
 Complete – We had the chance to meet Crich at a show in Texas a few years ago and have always been fans of what he did. Now, we have the same manager so we ended up working together on a lot of tracks. When we decided we wanted a rapper on "Dunnit" we immediately thought of Crich just because his style is perfect for what we were going for. Having a vocalist makes a world of difference because I think people are tired of these big tunes telling the exact same story every time. The vocals add another level of creativity to the track and a chance to tell a different story.

Styles – He's a go-getter. That's so important to me when working with someone.  I want them to want it as bad as me and be on the same frequency.
It seems like you guys are constantly touring and you've even announced that you'll be at Firefly Music Festival this summer. Give the fans that are on the fence a few reasons why they should buy a ticket to your show or check out a Styles&Complete set at a festival.
 Complete – We go hard! We come every night ready to put on a f*cking show and we play all kinds of different music, so you'll probably at least like something we play.

Styles – We give it a 110 % every time, no matter the circumstances.  We use a MIDI controller and CDJs, which gives us more mixing options and keeps us both involved the whole time.  Our job is to put on a show, so we make sure we do it and I've heard we're pretty good live!