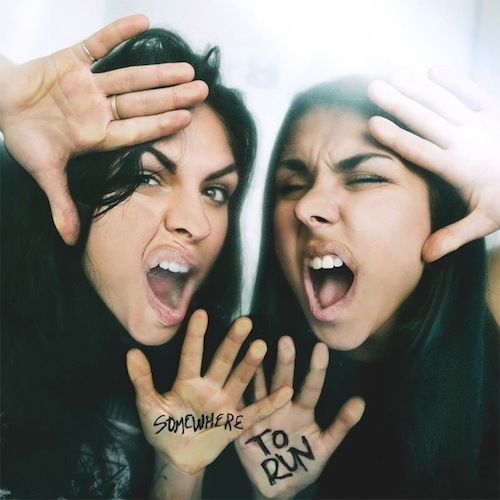 Krewella – Somewhere To Run
Coming off of last week's announcement that Krewella would premiere their latest single on March 23rd, hype was high to see if the recently-maligned group could reclaim their former glory. "Somewhere To Run" leaked over the weekend and is a decidedly different sound for Jahan and Yasmine Yousaf.
The song is clearly intended to be a very radio-friendly release, as the two stray further from their dubstep roots and venture deeper into pop-rock territory (as they previously hinted would be the case). A violin riff and ethereal chanting are quickly replaced by a candy-coated electro beat, which then gives way to the sisters' moody and angst-driven vocals. The same electro beat serves as the drop and is the only portion of the song that harkens back to the Krewella of the past, which is what I as personally hoping for in what was supposed to be their comeback track.

In its entirety, "Somewhere To Run" is an expertly polished release, but lacks cohesion and many of the elements that shot Krewella to (much deserved) superstardom. The melodramatic vocals are at odds with the upbeat drop and the frantic, party-starting atmosphere Krewella used to be known for is bogged down by the clear connection the subject matter has to the Yousaf's messy feud with former member Rain Man.
As a longtime Krewella advocate, I was hoping this release would leave the drama in the past and put a spotlight back on the sisters' undeniable talent and unique sound. Instead, I feel as though fans are left with a slightly awkward and uninspired track, that if not for the drop, honestly sounds a bit like an Alanis Morisette song. While "Somewhere To Run" is a perfectly competent release, Krewella really needed to shine here, and I'm not so sure if they pulled it off.