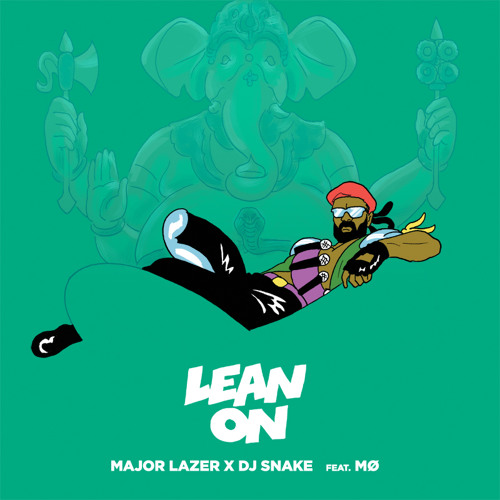 Major Lazer & DJ Snake – Lean On (Feat. MØ)
Diplo's grind knows no bounds. Just last week the Mad Decent head was DJing an 18 hour marathon set with Skrillex before surprising the internet with a brand-spanking-new Jack Ü album. Even after all that hype, Diplo has still found the time to work on his other project Major Lazer. The dance hall team recently teamed up with DJ Snake and Danish singer MØ to release their latest single 'Lean On.' The song stays true to Major Lazer's Caribbean-infused style but keeps things to a minimum, switching out the dynamic drops for smooth flowing melodies. MØ's vocals glide effortlessly over the delicate beats creating a catchy song that is easy to sing a long to.
This isn't the first time the Danish singer has worked with Diplo, as the two first collaborated back in 2013 for her track 'XXX 88'. MØ also helped co-write Major Lazer's collab with Ariana Grande 'All My Love', which was released back in November for The Hunger Games movie. It seems whenever the two work together, things just click and magic happens. Hopefully we'll see more collaborative action from them in the future. 'Lean On' is reportedly set to be featured on the new upcoming Major Lazer album which is to be released later this year.
Major Lazer & DJ Snake – Lean On (feat. MØ) | iTunes | Beatport