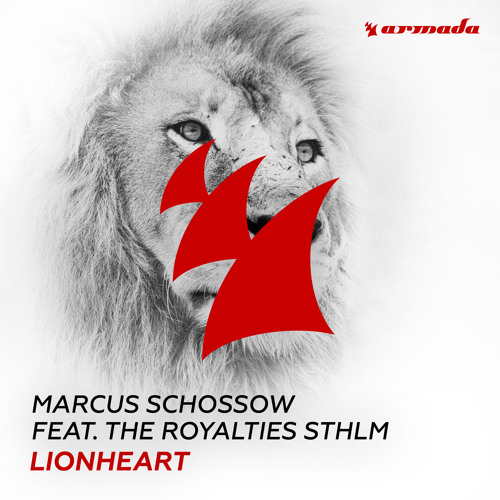 As a musician, or any creative professional with a substantial following, it's not uncommon for there to be some friction along the path of growth. Whether it be hiccups and obstacles during a tour, creative blocks when trying to produce new content, or personal life issues that can't stay out of the professional realm, there's going to be some difficulties that need dealing with. In this day and age, social media has become the portable soap box for the world's people and it's where we all go to voice ourselves. Marcus Schossow hasn't ever been one to shy away from voicing himself online; he's a huge believer in his fans, and has used his Facebook and Twitter numerous times to have open conversations with his some 270k+ combined following. Even in times of conflict he's held himself together exceptionally well, and has been honest, transparent, and…well human, frankly.
Never let your past dictate your future and be your own Lionheart, cuase no one is gonna do it for you. This is all about you.

— Marcus Schossow (@marcusschossow) March 17, 2015
Schossow took to Twitter to open up about something very personal, and shared information that hadn't ever been published before. He began his Twitter flurry by expressing his struggles as a child, and his triumph through passion and determination; this may have led some people to believe it was going to be an aimless, emotional gush session, but it was from that. His rant turned into an inspirational message supporting all those going through hard times. Be it dealing with social condemnation because of a speech impediment or emigrating from your home country to escape war, Marcus Schossow wants people to know they shouldn't ever give up and to keep on keepin' on. This mentality, born through his struggles as a child, was the inspiration for his new track, 'Lionheart'. 'Lionheart' is a beautifully arranged progressive trance hand-raiser, with a powerful uplifting melody and inspiring vocals from the Royalties STHLM. This isn't a classic cliché trance tune though. There's a solemn mellowness to it, with an intimate warmth to its textures. This is exactly the kind of sound Armada is seeking in its mission to establish Trance 3.0. The story behind this track carries significant weight, and Marcus put great effort forth in trying to express himself for his fans. You can read the whole series of tweets below. You can pre-order the track, due to be released on 3/23rd via Armada Records, on iTunes today! 
So when i was a kid, i grew i had every single possible thing turning against me. I always feelt like i was fighting in my own little war. — Marcus Schossow (@marcusschossow) March 17, 2015
When i was starting school, the teacher wanted to put me in a "special needs" school just because i was a stutter. — Marcus Schossow (@marcusschossow) March 17, 2015
I graduated with better grades then most students out there… Iv done over 300 radio shows…. with my stuttering. — Marcus Schossow (@marcusschossow) March 17, 2015
Becuase of my danish origins, i was always the "danish" kid, even though, i was born, raised in sweden. — Marcus Schossow (@marcusschossow) March 17, 2015
When i started making music, i couldnt even play the paino….. But that doesnt mean you cant hear the music u wanna make inside of you! — Marcus Schossow (@marcusschossow) March 17, 2015
The amount of times iv been laughed behind my back cuase my stuttering cant be counted…. But i can assure you, no one is lauging anymore. — Marcus Schossow (@marcusschossow) March 17, 2015
So when i see all of these new kids from all around the world coming from war zone to europe with NOTHING to loose, i admire them. — Marcus Schossow (@marcusschossow) March 17, 2015
I have friends who's parents walked from iran to turkey on foott in the mountins with 5 kids alone…. so they could have a normal childhood — Marcus Schossow (@marcusschossow) March 17, 2015
So when i made lionheart, this is for all of those people out there that never ever give up! — Marcus Schossow (@marcusschossow) March 17, 2015
Its for those who dare to stand up and do whatever they wanna do and not giving a shit about what everyone thinks!

— Marcus Schossow (@marcusschossow) March 17, 2015
Never let your past dictate your future and be your own Lionheart, cuase no one is gonna do it for you. This is all about you. — Marcus Schossow (@marcusschossow) March 17, 2015
And there is so many kids out there that grew up with parents from different cultures because of war and politics…

— Marcus Schossow (@marcusschossow) March 17, 2015
And the growing racism disgust me…there is no need for anyone to be treated different. We are all made of the same kind of flesh and bones — Marcus Schossow (@marcusschossow) March 17, 2015
My main point is, we have to start to use our #Lionheart to make this world become a better place. We gotta use the best piece of our hearts

— Marcus Schossow (@marcusschossow) March 17, 2015