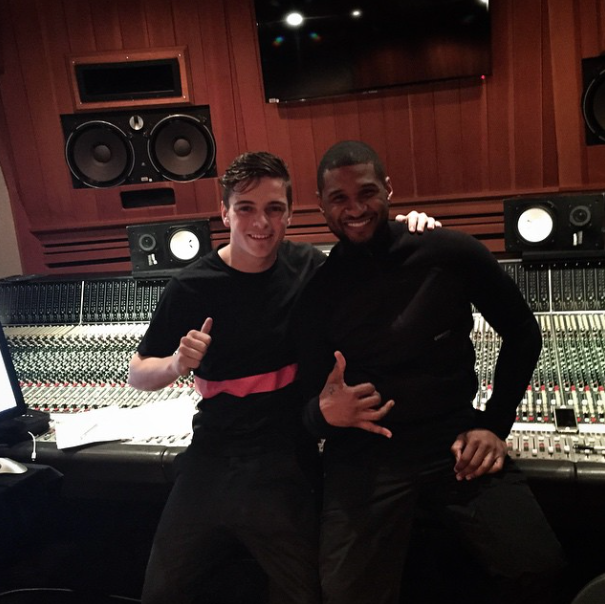 Just last week, Martin Garrix tantalized our thirst for new music with the announcement of his collaboration with six-time platinum singer, songwriter, dancer and actor, Usher. It appears that the affiliated duo have wasted no time getting straight to business as Garrix has released a video of the two already at work in the studio just hours ago via Instagram.
The young DJ and producer has provided eagerly awaiting fans with a preview of his time in studio with the world renowned singer. The video already shows viewers a preliminary sneak peek of the musical composition of the track and Garrix assiduously at work critiquing the piece.
According to a separate video posted by Garrix, the track will be called "Don't Look Down" and it will be released via Spinnin Records on March 17th. We're looking forward to hearing the final project, as it has the potential to be one of the biggest songs of the year.