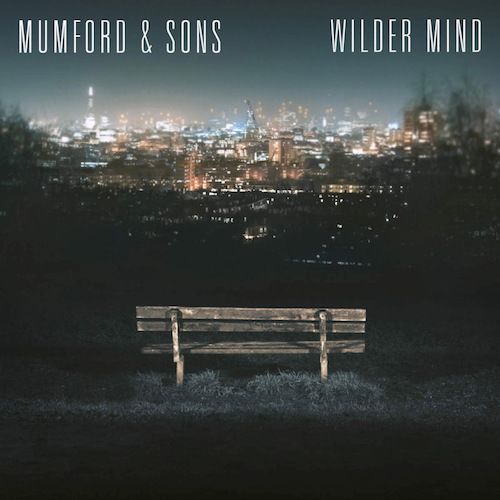 We've heard electronic music with a country twang from Avicii's "True", and we are beginning to see the nascent roots of electronic folk surfacing from artists such as Coleman Hell, but what does a true marriage of electronic and folk sound like? With one of the most popularized folk bands Mumford and Sons announcing a shift in sound from their classic acoustic style to a more electronic and synth-grounded influence for their next album Wilder Mind, you really have to reconsider all those claims labeling electronic music as just an ephemeral, trivial fad.
In a fantastic interview with Rolling Stone, members of Mumford and Sons share their sentiments about the new experimentation of sound – an unexpected turn for both band members and fans.
Mumford & Sons' bassist Ted Dwane showed up at his London studio early last year to begin work on the group's third album, he was confronted with a surprise: a room full of synthesizers. "It was bizarre," he says. "I didn't expect we were going to do the same thing again – but this was crazy!"

"We felt that doing the same thing, or the same instrumentation again, just wasn't for us," says frontman Marcus Mumford. "We've got a broader taste in music than just that." Adds Dwane, "None of us had really any interest in doing a sort of Babel 2. It was always going to be different."
Though it's difficult for fans to concretely imagine how these changes will translate in their music, the band hints that Wilder Mind will feature "U2-sized guitars, synths, spacey mellotrons and even some drum machines" instead of their signature elements of "banjo, acoustic strumming, [and] stomping kick drum." I must point out from the teaser video, it doesn't seem like we should expect a full shift into EDM or anything to the extreme of intense dubstep drops, but you can hear it – the touch of electric.
It's uncertain how many avid folk and hardcore electronic music fans exist, but I am one of those strange people, so I rest assured there must be more. So before you cringe at the thought of Mumford's beloved, genuine sound being tainted by the industrial sound of synths and drum machines, and before you shake your head in disdain for Mumford's attempt to make its sound more relevant to the current music scene, let's applaud them for being conscious of the trends around them for being versatile musicians.
Many fans will await the release of Wilder Mind on May 4 for the big reveal, and with the high quality of musicianship and gumption Mumford and Sons has showcased in the past, I must say, I am not the least bit concerned.
via Rolling Stone