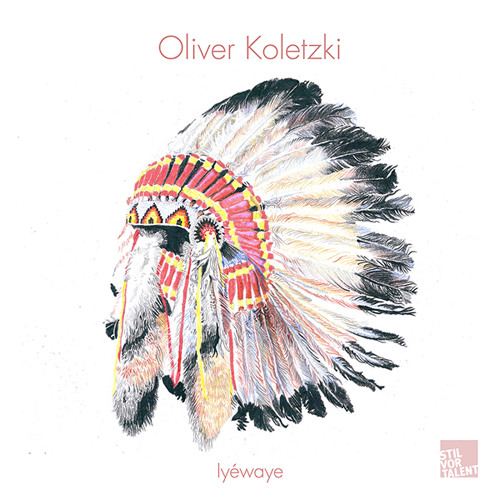 Oliver Koletzki – Ipuza
In 2005, the 29-year old Oliver Koletzki pressed 500 copies of 'Der Mückenschwarm'. One of those white labels lands in Sven Väth's record bag and whenever he played the track, people go wild. Shortly after techno-king Väth signed the track on his techno empire Cocoon. 'Der Mückenschwarm', already considered as a techno classic – became the best sold techno record of 2005. Since then, Koletzki has cranked out 5 albums and numerous EPs, and stands as one of the most highly regarded techno producers active today.
Iyewaye is the first solo-EP from Oliver Koletzki, after the release of his fifth album 'I am OK' last year, and it's a banging techno double side fit for the heaviest stage. The first previewable track, 'Ipuza', may appear gloomy at first but its framework is lit up by a crystal-clear synth-sequence.
With 'Ipuza', soon to be out on the infamous Stil Vor Talent label, Oliver Koletzki shows himself in a new, but not altogether unfamiliar light. He hasn't sounded this hard since his breakthrough in 2005 with 'Der Mückenschwarm'.
'Ipuza' is hypnotic in its repetition and slow growth, but it's funky at its core thanks to a rolling tribal groove. This 1 minute snippet will have you begging for more. Ipuza is industrial and gritty, but with a heart and soul that is infectious and almost endearing. Check it out below.