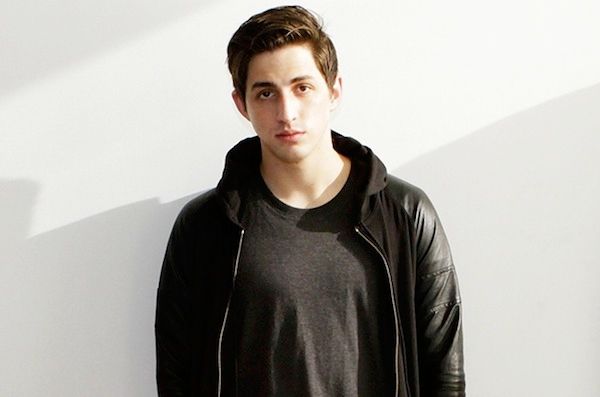 It seems like Porter Robinson is getting the critical acclaim and recognition he deserves. The brilliant 22 year old producer just won MTVu's 'Artist of the Year' award at the mtvU Woodies. Porter was the only electronic artist amongst the nominees, who were Charli XCX, FKA twigs, J. Cole, Run the Jewels and Sam Smith. Sam Smith seemed to have been the favorite, having come into the competition fresh off his four brand new Grammy awards. Regardless, Porter's body of work in his Worlds album was too strong and blew the rest of the competition out of the water.
The album marked a critical turning point in Porter's career, as he drifted away from his old high-energy complextro style. His hits "Language" and "Easy" seem to have led this shift in focus towards a more beautiful and powerful style. Porter made it clear that Worlds would not be a traditional EDM album, and that he would not restrict himself by working within the confines of the model for a radio hit or mainstage banger. He explained himself saying:
"Making a track 'danceable' just meant compromising and ignoring what the song really needed. The more I forced myself to work within those DJ-friendly limits, the more I resented the genre."
His pioneering style has been rewarded, as MTV seems to appreciate Porter's denouncing of generic sounding dance music. This seems especially obvious when considering that Porter Robinson was the first electronic artist to ever win a Woodie for 'Artist of the Year'. He was also the only electronic artist to win an award in any category this year. The award marks yet another public affirmation of Worlds' brilliance, which even peaked at number 1 on Billboard's Top US Dance/Electronic Albums.
Porter spoke after his victory, saying, "I just believe that there is a really, really beautiful future for electronic music". He also thanked various people, including Skrillex for giving him a platform. He then celebrated his victory by playing an impromptu DJ set at the Mad Decent showcase. The performance marks the beginning of a busy summer tour schedule, where he will hit festivals such as Ultra, Coachella, Mysteryland and Leeds. You can check out his full acceptance speech below.