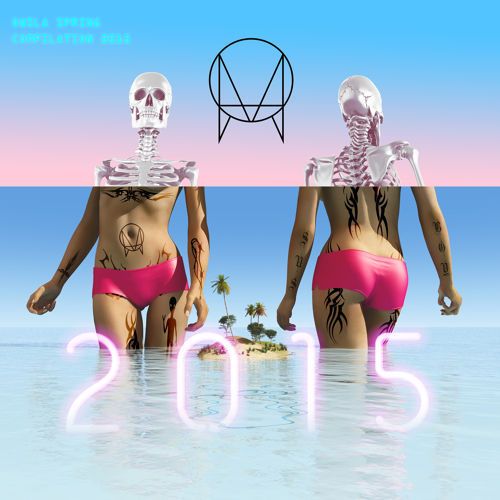 Ragga Twins – Bad Man (Skrillex Remix)
Pumping out new tunes quickly and consistently, Skrillex seems dead focused on maintaining his dominance in the world of bass music for 2015. He is known for remixing and collaborating with a wide array of artists but there seems to be one group he works with most frequently: the Ragga Twins. Their lawless vocals compliment Skrillex's high energy dub step brand of music most out of many of the vocalists out there.
Recently crushing the Lollapalloza Chile mainstage with his mighty beats, he's now headed to the exalted Ultra Music Festival to close it out on the final day. You can be sure he's going to rock that crowd with this new 'Bad Man' remix. As this track begins with a groovy reggae guitar riff and the Ragga Twins' solid vocals, Skrillex fashions yet another one of his powerful builds leading to the craziness we have all come to expect from his drops. Following a new style he has been experimenting with akin to Troll Phace's he heartily calls "the bounce" at most of his shows, he manages to build upon it with a chaotic yet organized frequency modulated bass sound that seems to be "talking". Definitely be sure to grab this track as part of Owsla's new 2015 compilation.