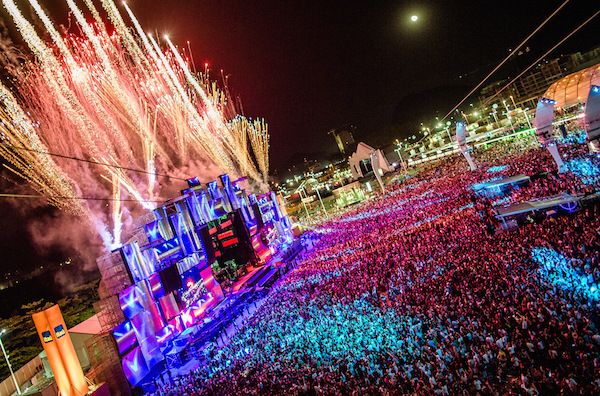 "I don't have any words, it was really, really special" says EDM pioneer, David Guetta, in reference to his experience playing Rock in Rio.
After weeks of anticipation, the complete lineup for Rock in Rio's native journey in the United States was revealed on Wednesday afternoon. The massive – 80,000 capacity – venue will be packed this May as rockers, ravers, and partiers descend upon the virgin MGM Grand Festival Grounds in Las Vegas, NV. Here's the schedule for the EDM stage:
Friday, May 8th: MVTH, Wax Motif, Ftampa, AN21
Saturday, May 9th: Caked Up, Gaslamp Killer, Felguk, Alok
Friday, May 15th: Whitney Fierce, Jeniluv, Valida, Heidi Lawden
Saturday, May 16th: Behrouz, Renato Ratier, Uner, DJ Vibe
The above talent will accompany 32 other musical acts including main stage headliners; No Doubt, Metallica, Taylor Swift, and Bruno Mars.