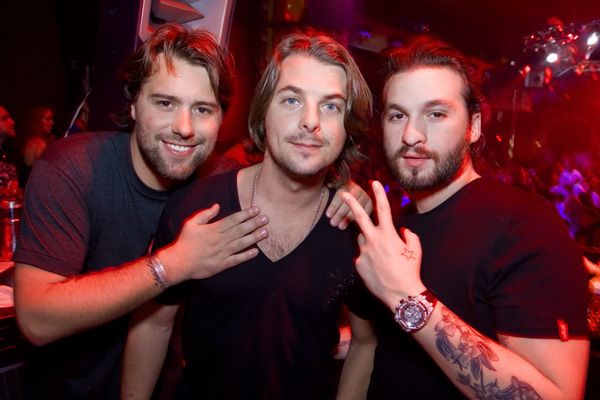 When TMZ caught legendary trio formally known as the Swedish House Mafia leaving a restaurant in LA, rumors flew around about what they could be discussing. Could they be planning a reunion tour? Still arguing over past squabbles? Are they just getting lunch? Well unfortunately, or fortunately, it is simply the latter of the above options.
TMZ caught up with the three and tried to pry out a little bit of info from the guys. It seemed like the boys were in good hearted spirits and in good terms. Although it's likely that Ingrosso, Axwell & Angello were simply a handful of friends getting sushi together, the 'reunion' raised a few eyebrows. This is a get together that occurred almost 2 year to the day since their iconic last performance in Miami.
Check out TMZ's video below, and let your heart be at ease knowing these guys still "roll" together.
Via TMZ