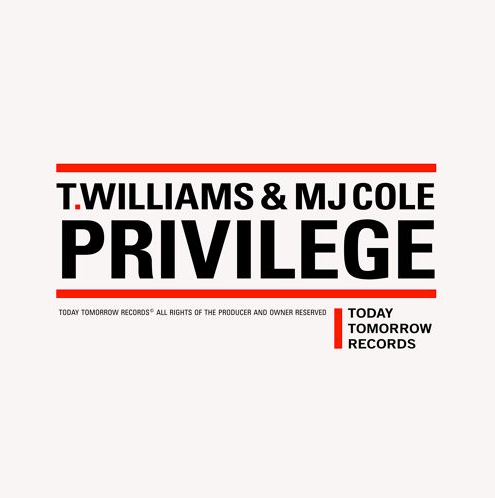 T.Williams & MJ Cole – Privilege
UK house artist T. Williams has recently colluded alongside legendary Garage artisan MJ Cole on the latest single entitled "Privilege". The single is a release off Williams' impending EP,  Acoustic Treatment that is scheduled for release April 12.
'Privilege' fuses T.Williams' compositional foresight with MJ Cole's vocational abilities as a pianist. The track embraces a sultry and ataracic melody that embodies stylistic features of past and present. The rich instrumentation captures MJ's fluent dexterity as a pianist consistently on all accounts and are juxtaposed exquisitely by Williams' stylistic grime rooted UK house harmonies. It is evident that Williams' pulls inspiration from jungle, garage and grime influences on the 4/4 sound.
'Privileg' has arrived following the launch of T.Williams' new label- Today, Tomorrow Records. The label which strives to bridge and bend genres and technical boundaries. Stream T. Williams' and MJ Cole's sensuous track entitled 'Privilege below and keep connected with us as we anticipate the April 12 release of Acoustic Treatment.