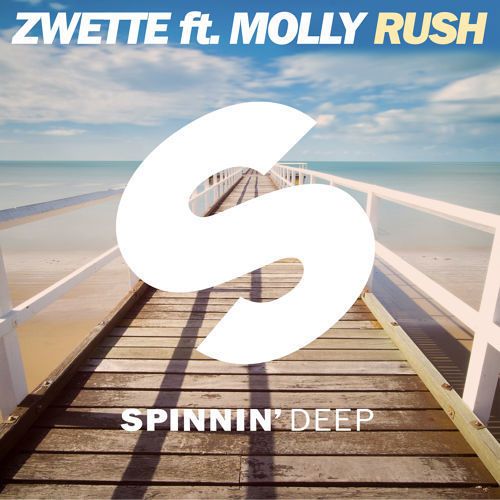 Zwette ft Molly – Rush (Sam Feldt Remix)
Today, a month after his last release, Amsterdam-based producer Sam Feldt has made our week with yet another track. His new remix of Zwette's 'Rush', featuring vocals from Molly, improves upon the original by smoothing it out.  In this vein, Dutchman replaces Zwette's sharp drums with his own, more relaxed kit. He drives the song forward with his standard cocktail of flute and lightly-edited grand piano, the latter of which delves under as the song cools down.
Molly's lyrics feel so alive in this version, even more so than in the original. They benefit greatly from Feldt's vocal edits, which add a deep dimension to her vocals in the beginning of the track and a whispering quality to them at the end. In both versions, Molly's vocals take the foreground – but Feldt manages to compliment her lyrics better with a more sophisticated, supporting kit. The song will be available for purchase the 27th of April. Until then, it's available for streaming below.