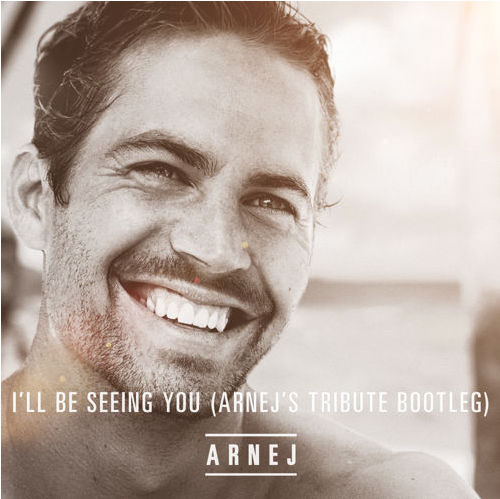 Wiz Khalifa ft. Charlie Puth – See You Again
(Arnej's Tribute Bootleg Mix)
Emotions have undeniably been running high ever since the premiere of the seventh (and most likely last) denouement of the 'Fast and the Furious' series. Furious 7, which was released last Friday, is the sequel to the 2013 film Fast & Furious 6. More importantly however, Furious 7 is the last film in which Paul Walker plays a role in after a fatal car crash took his life on November 30 2013. The film was approximately 80 percent complete at the time of the actor's death and brothers Caleb and Cody were embraced into the Fast family in order to finish the film.
Wiz Khalifa and Charlie Puth's "See You Again" is a tribute to the late Paul Walker and is part of the Furious 7 soundtrack. Today, Toronto native Arnej released a bootleg of "See You Again" as a way to pay his respects to the star. Arnej said:
The world lost a great human being and life ambassador when Paul Walker tragically passed away. I've read many reviews on  Furious 7 and the tribute that the crew paid to him in his honor but I didn't expect it to be so emotional and inspiring. I just couldn't help but give my own take on the theme song.

Spread the love.
Arnej embeds a progressive spin on "See You Again" that will surely have you in tears. If you're a 'Fast and the Furious' fan, be sure to check out the bootleg below and remember, "it's never good-bye, it's see you later".