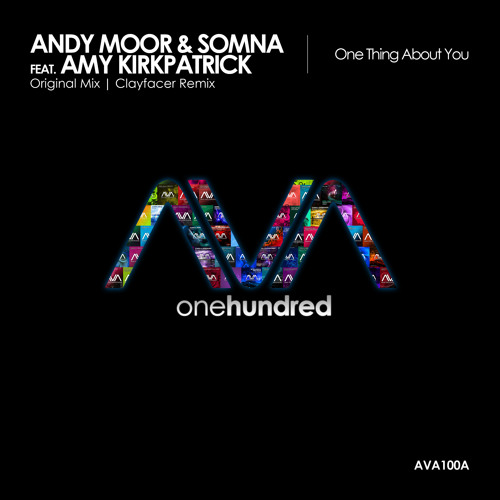 Andy Moor & Somna feat. Amy Kirkpatrick – 'One Thing About You'
One of the longtime contributors and aural gardeners to the roots of electronic music is trance producer, and Ava Recording's founder/label head, Andy Moor. Over the course of 15 years, Andy has carved quite a niche for himself in a rapidly growing and evolving scene, while managing to stay on the pulse of new trends while toeing the line of new cutting edge sounds with each stellar release via Ava Recordings.
Choosing to celebrate Ava's 100th release in a personal, yet collaborative production-based style, Moor teamed up with nu-trance aspirant Somna, and the equally rising star vocalist Amy Kirkpatrick for the new track, 'One Thing About You'. The track is set to hit Beatport on April 27th.
The trance tour-du-force is a hypnotic sonic voyage that elevates the listener to uncharted heights of melodic euphoria, topped off by lush pianos and hypnotic vocals intertwined with a flurried breakdown that would make any tornado tremble. Go ahead, treat yourself to a trip.
Andy Moor & Somna feat. Amy Kirkpatrick – One Thing About You