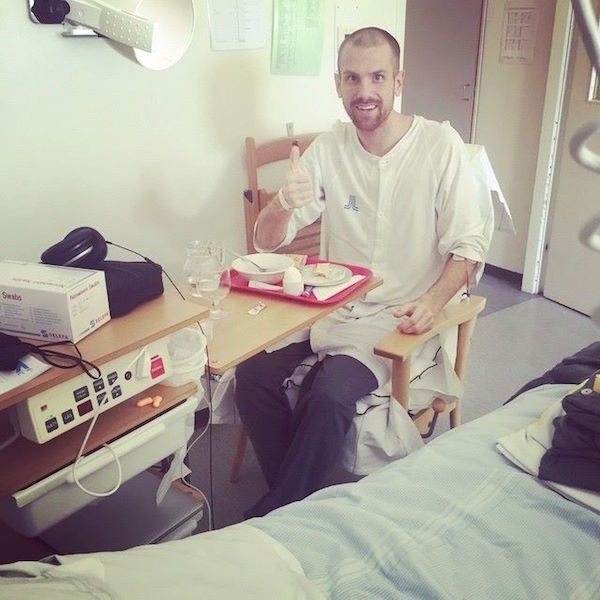 Over the last few years, the guys of the Swedish DJ/Producer duo Dada Life have endured some serious medical problems. In September of last year, Olle was diagnosed with cancer, leaving Stefan to do the touring. Unfortunately, Stefan too suffered from severe medical problems and underwent surgery to have his large intestine removed. Despite the gruelling operation, Stefan bounced back and continued on with Dada Life's demanding tour schedule.
Now, a year later, Stefan has returned to the operating table to have yet another major surgery to remove part of his colon. The surgery seems to have gone well, as Stefan took to social media only a few days later, posting a picture (above) with the caption:
First time sitting up since surgery! #BornToRage Hurts like hell but feeling strong. Thank you to each and everyone for your support!
With no announcements of cancellations for upcoming shows, it seems as though Stefan will once again continue Dada Life's tour with the next show in Munich on May 8th. We can only hope this is the last of surgeries for Stefan and his recovery is a speedy one.