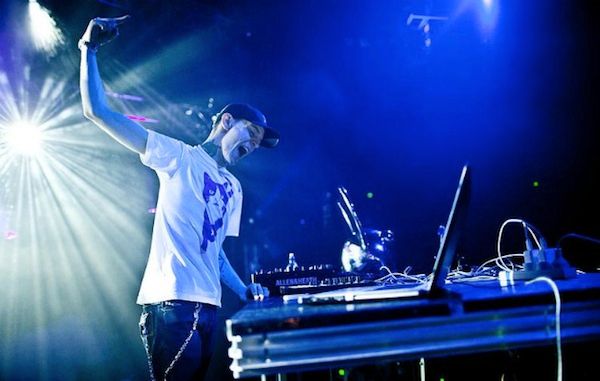 If you are just one of those people that falls for every prank in the book, you will be happy to know that April Fools' Day will soon be over. Although it may be an awful day for the gullible people of the world, it has become clear that there are quite a few DJs with some tricks up their sleeves. That being said, we have decided to present you with our 7 favorite April Fools' Day 2015 pranks from the wide world of electronic music.
1. deadmau5 Premieres Tropical House-Inspired Track "Weekend At Meowningtons"
It's a pretty well-known fact that deadmau5 enjoys a good prank every now and then. For this year's April Fools' Day, the superstar decided to troll a sub genre that he has previously fired shots at: tropical house. Sounds like Kygo might have some serious competition!

2. SNAILS Spills Water On Laptop, Loses New EP
OMFG JUST SPILLED WATER ON MY LAPTOP… I THINK I JUST LOST MY WHOLE NEW EP… SOMEBODY HELP ME!!!!!! #KILLME

Posted by Snails on Tuesday, March 31, 2015
When posting his April Fools' Facebook status, the Canadian producer took a more minimalist approach. SNAILS attempted to catch the night owls out there before they realized that it was indeed April 1st. Unfortunately for him, fans were on their toes and the prank was deemed a failure.
3. Seth Troxler Announces Collaboration With Martin Garrix
Considering Garrix has been hitting the studio with just about everyone nowadays and that we've seen head-scratching collaboration announcements from Diplo + Robert Plant and Carnage + Bassnectar over the last few days, Seth Troxler almost got us with this one. Stranger things have happened!
4. Diplo Releases Infamous "Turn Down For What" Burning Man Set

Speaking of Diplo, who remembers way back in the summer of 2014 when Jack Ü made a surprising appearance at Burning Man? If you don't, the guys were allegedly booed off the stage after dropping "Turn Down For What" and you can listen to the "set" thanks to Robot Heart.
5. Fehrplay And Autograf Embark On Tour With DJ Pauly D
Really happy to be hitting the road again soon with DJ Pauly D and the brilliant Autograf – dates to be announced shortly…

Posted by FEHRPLAY on Wednesday, April 1, 2015
You would be hard-pressed to find a figure that the dance music community dislikes more than DJ Pauly D. That being said, when Fehrplay and Autograf announced that they would be touring with the former Jersey Shore cast member, it became clear that this was either an April Fools' joke or the worst move of their careers.
6. Shaun Frank Sets A Date For His Remix Of Hardwell's "Sally"
Almost immediately after Hardwell premiered the raunchy single, Shaun Frank wasted no time letting his Facebook fans know his views surrounding the track. Let's just say that the Toronto producer was not a fan, which is why his April Fools' joke didn't even phase us.
7. Dada Life Brings The Compound To Antarctica
After years of preparation, we couldn't be more excited to announce the DADA LAND COMPOUND: ANTARCTICA! Bring your triple layered banana suits, we'll see you later this month – http://dadalandcompound.com

Posted by Dada Life on Wednesday, April 1, 2015
Last but not least, the guys from Dada Life revealed that they will be taking the 'Dada Land Compound' to a place where no DJ has gone before: Antarctica. Hopefully, the Swedish duo will organize the event some time around EDC Antarctica, as Insomniac pulled the same April Fools' prank earlier in the day.