Diplo and hip-hop mogul Rick Rubin just sat down for an eye-opening interview with Interview Magazine. The two hit on a variety of issues, with Diplo painting an honest and accurate portrayal of the trends and current state of electronic music. He also hit his fans with some jarring news, announcing his retirement from producing under the Diplo alias.
Well, I'm trying to actually retire Diplo material at this point. Diplo has a ceiling in Vegas, and I'm doing great there, but I'm so proud of Major Lazer– the way it sounds, the way it's mixed. I feel like if I devote my time to that, it could grow.
Diplo connected this decision to his immersion in Jamaican culture, as he always goes down there when he produces for Major Lazer. His shift away from Diplo material can likely also be attributed to his enthusiasm towards working with Skrillex as Jack Ü. He discussed his relationship with Skrillex, saying, "He's the first producer I met in L.A. I moved here and dubtep had just happened. He was sort of unknown, but I listened to his music and was like, 'This is fucking crazy'". Then, after the dust of the EDM explosion had settled, both of them were still at the top. He would then bring songs to Skrillex, who would say, "'You want to help me produce them and make them sound amazing?' Because with him, they sound gigantic."

He also hit on some growing trends in electronic music such as the rapid pace at which producers must release tracks. He attributed this to the rise of music sharing platforms such as SoundCloud and YouTube, as "even, like five years ago, labels were like gatekeepers…If you had a flop it was harder to recover. But nowadays, make another funny video or get on another social media outlet." These trends sparked a shift in Diplo's career, as nowadays:
It's about you selling the personality more than it is about selling the actual records you're making…I feel like if you're smart in 2015, you don't even try to sell records at all. You try developing something amazing that you tour with, and you want to stream the hell out of everything.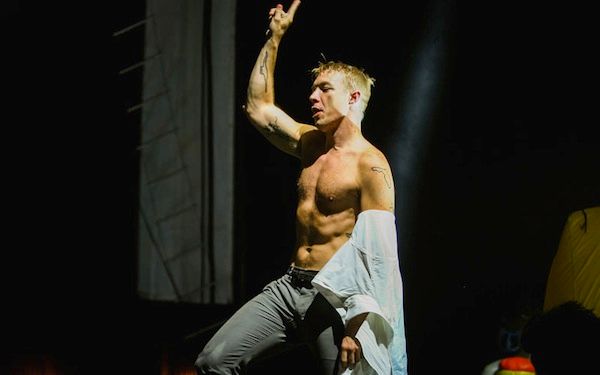 He goes on to talk about how his DJing background gives him a sizable advantage over the competition. Many modern DJs "don't really DJ so much; they're producers who became DJs to perform their music. And I was a DJ first, so I really love to mix music up and improvise in my set. I guess that's the only reason I'm relevant." His history of performing in Las Vegas was also hugely beneficial, as he could make good money there and spend the rest of his time producing music that he loves. He primarily built a reputation for himself in Vegas, as he states:
I was playing hip-hop when everybody else was playing the giant rave music. But my night was so fun that I became one of their most popular parties, and now I've become probably one of the top four DJs in Vegas for residence.
Diplo also discussed his roots, as he started off as a social worker in Philadelphia, but became a DJ to escape the job. His dramatic rise is perfectly exemplified by the evolution of Mad Decent Block Party, which started off as an actual block party in Philadelphia. The city would block off the street and the police would come protect it, with only a $10 entrance fee.
You can read the full interview here.