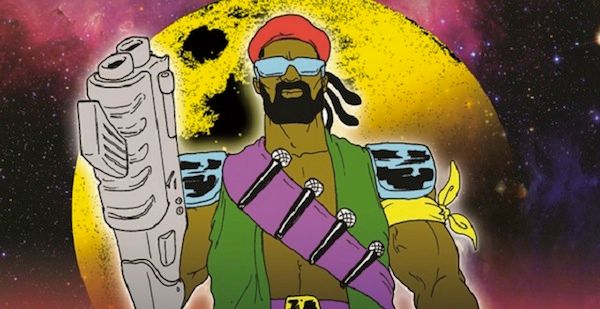 Part of FXX's 'Animation Domination' hour, the first episode ("Bad Seed") of animated show Major Lazer premiered last Thursday and it's far out! From the minds of Diplo and friends, the roughly 10 minute episode starts with superhero Major Lazer taking a weed retreat. While away, naive protagonist Penny finds herself stuck behind without any weed. Determined, she goes on a reggae dancehall-infused journey (with songs perfectly mimicking character actions) to find The Weed Man, who gives her what she wants. She starts to get high, too high, until she finds herself entering the dangerously weed-infested world of Mr. Mary Jane (who is made up of weed himself). It's up to Major Lazer to save her from total intoxication. He follows the logic "Why kill weed when I can smoke weed?" and completely inhales Mr. Mary Jane. But will it be the end of the weed lord?
The songs are well-worth the watch. And the show acts as a cohesive music video to hype Major Lazer's upcoming album Peace Is The Mission, out June 1, which is set to feature artists like DJ Snake, MØ, Ariana Grande, 2 Chainz, Pusha T, and plenty more. Listen to first single "Lean On" here.
For better quality, you can download the episode off iTunes or watch it on FXX's website through a cable provider.