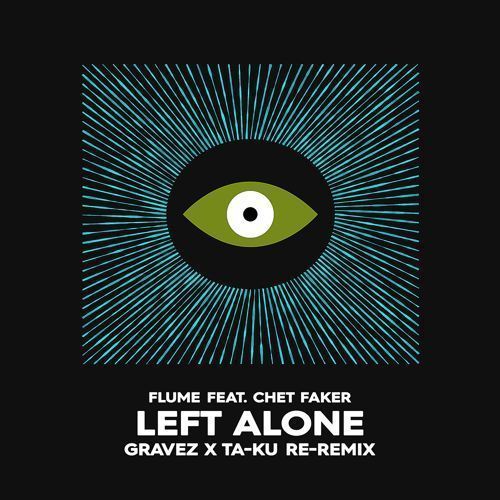 Flume ft. Chet Faker – Left Alone (Gravez x Ta-ku Re-Remix)
Ta-ku & Gravez have carved their own paths through the EDM muck as of late. Ta-ku's Songs To Break Up To remains a singular achievement & his Drive Slow Homie mix series is second to none when it comes to Future Classic sounds from down under. Gravez is one of the bigger success stories on Huh, What, Where Recordings these days, and should not be discounted just because he's the undercard on this collab.
This track is a fantastic example of what inter-continental collaboration can be. Gravez & Ta-ku re-work the original by Flume & Chet Faker in their own chilled way. This kind of heavy, soulful, but still almost intimidating chilltrap beat is definitely what happens when you take the dope Aussie bass that Flume & Chet Faker have exported worldwide, and added some even more production values from the likes of Ta-Ku. It's molasses bass but still gives you hope for the future somehow.