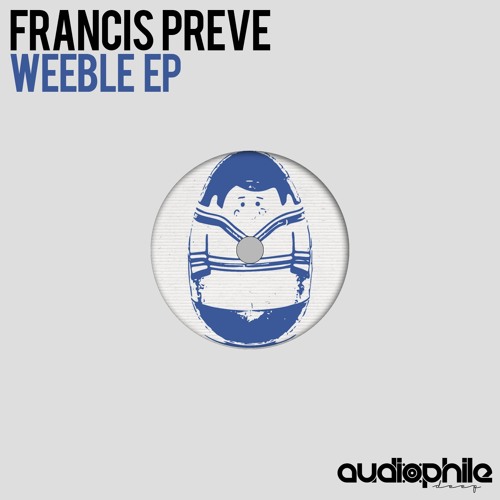 The name
Francis Preve
isn't a
typical household
name compared to the Disclosure's and Claude von Stroke's of the world but the influence that he wields in the music industry is unmatched by most. Having remixed the likes of Sander Kleinenberg, Josh Gabriel/Dave Seaman and had collaborations with Wolfgang Gartner, Matt Lange and Gabriel & Dresden, Francis brings his evolved sound over to the fledgling, yet
thriving offshoot
of Audiophile Live,
Audiophile Deep
for a two track EP that has seen support from the masses like
Mark Farina
,
Amine Edge & Dance
,
Zeds Dead
,
Maceo Plex
and more.
'Oooh' starts off innocently enough with the basics: a dialed down kick drum, shuffling hit hats, some claps and a simple steel drum hook. Enter the bassline and swells. These important elements completely change the original vibe laid out in the intro. Coupled with a slight 'Oooh' that is strategically placed throughout the track, this composition would sit perfectly in a variety of sets from open to close.
'Weeble', the title track of the EP, has a fitting weeble-wobble bassline, perfectly suited for this monster, peak hour production. But 'Weeble' is more than it's bassline. The vocal samples used provide an extra umph atop of those already stellar bassline patterns. Out now on
Beatport
, this EP should be a no brainer wehn it comes to belonging to your record collection; either for professional or personal consumption.