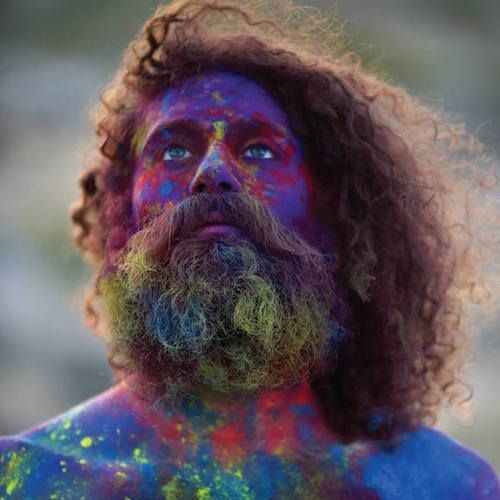 As Low End Theory's co-founder, renowned resident DJ, and all around successful globe-traveling electronic artist, The Gaslamp Killer has managed to stir up quite the passionate fan base. With productions and live sets that are forward-thinking, inspired, and down right swaggy, it's not really much of a surprise. And now, 2 years after a near-fatal scooter accident, the LA based, instrumental hip-hop and psychedelic producer is gearing up for one of the most unique and influential releases of his career.
In July 2013, The Gaslamp Killer was driving home on his scooter when it suddenly "flipped and landed on top of him, throwing him down a hill and causing massive internal bleeding. After being rushed to the hospital, doctors told the producer-DJ that he had nearly died, and were forced to remove his spleen." On November 7th of that same year, the "manic musician" rejected his doctors' orders and decided to "gather some of his favorite Los Angeles instrumentalists into the Mayan Theatre" for live performances and new arrangements of Gaslamp Killer's original compositions to a sold out crowd of 2,000 people. Fast forward to April 2015, and the much healthier producer is now ready to release a new album, which compiles all the performances from that November night into one project called The Gaslamp Killer Experience: Live In Los Angeles.
Releasing through his label, Gaslamp Killer Music, The Gaslamp Killer Experience is an exposition of the live collaboration between the Killer himself and an incredible 15-piece band of musicians with a set list dominated by instrumental performances of the producer's 2012 album, Breakthrough. These live remakes take the producer's original studio productions and breathes a new live into them with a collection of instrumental talent; as each rendition is laced with "brazen horns, wandering strings and wild percussion."
The first released track from the live performance album, 'Apparitions' just surfaced on Soundcloud, and Gaslamp and Co. took it upon themselves to double the length of the original recording. Reminiscent of the tranquil power of Pretty Light's live instrumental performances, Gaslamp's instrumental remake of 'Apparitions' is nothing short of a hypnotizing, musical masterpiece. The added charm of the orchestral sounds dictating the style of the original track gives the song soul, body and extreme amounts of depth and emotion. And with Gaslamp Killer set to reunite his musical collective for Coachella this and next weekend, lucky festival-goers should absolutely plan to carve out time in their schedules to catch a glimpse of this performance.
Check out 'Apparitions' from The Gaslamp Killer's upcoming live album The Gaslamp Killer Experience: Live in Los Angeles and pre-order the album, set to be released on April 28th, here.
Source: Rolling Stone