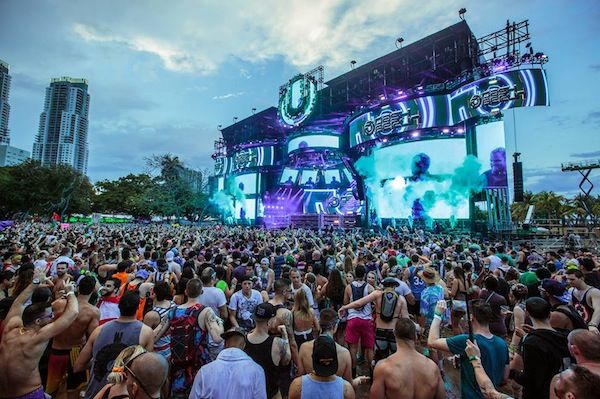 You know what the best track of Ultra was? It was the most commonly played track at Ultra too. It's called "ID" and it's a placeholder title for tracks that have not been officially named or sometimes even acknowledged publicly by their creators. As the kickoff event for festival season, Ultra Music Festival is full of ID tracks from everyone. It's safe to say that every set had an ID in it somewhere, but we tried to compile some of the most interesting ones out there this year. Some of these tracks have been given rumored titles by the internet or have already been revealed since they were played, but it's always fun hearing tracks that you have no idea about at the time. Be on the lookout for these because you might not hear more about them for months, although the artists and titles are subject to change.
1. David Guetta ft. GLOWINTHEDARK – Clap Your Hands
2. Riggi & Piros, ZAXX – ID
3. Martin Garrix & David Guetta – ID (Blue Flames)
4. W&W & Blasterjaxx – Bowser (ID)

5. DJ MEG & NERAK (& Shapov?) – Miami ID

6. Borgore & Caked Up – ID
7. Armin van Buuren & W&W – Your House Is Mine

8. 5 & A Dime – Pipes
9. NGHTMRE (and Snails?) – ID

BONUS: Eric Prydz – Almost entire set
Nobody is more familiar with IDs than Eric Prydz. His sets usually consist mostly of tracks that don't have a name or a release date. Most of his tracks are named simply by the venue and the year like "UMF 2015 ID" or "Space Miami 2015 ID". One of the tracks in this set is an ID from 2013, with no release date in sight. In fact, the only named tracks in this set were "Every Day" (although the version played is unreleased), "Tether" and the upcoming "Generate".
Photo: Brockelbank Photography