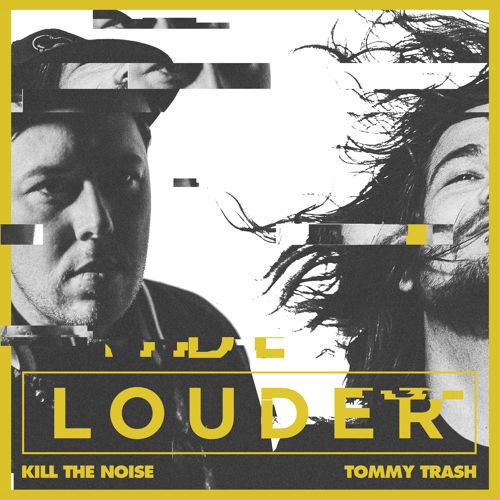 Kill the Noise & Tommy Trash feat. Rock City – Louder
Surprising everybody with a mammoth collaboration between two of the finest heavy hitters from the electronic music world, Kill The Noise and Tommy Trash boldly dropped this mighty beast on the masses. Kill The Noise, known for his impressively executed growls and gritty textures, while Tommy Trash, known for his powerful kick drums and thundering bass lines, together form a recipe for intense excitement. To build on that excitement, they will be embarking on a mini 'Louder' tour through California, NYC, Montreal & Washington DC to celebrate its release.
Entering with ethnic chants and an ominous bass pattern in the background the tension builds as the track leads to Rock City spitting some ornery bars of madness as he repeats 'Louder'. After a compelling rise, you might be expecting an intensely 'loud' bass line but you will be pleasantly surprised with a well crafted pumping mesh of phat kick drums and precisely crafted growls from these legends rendering you unable to stop listening. As there is no concrete release date announced for this track yet, it will be released as part of Kill The Noise's debut album in the not-too-distant future; stay tuned.