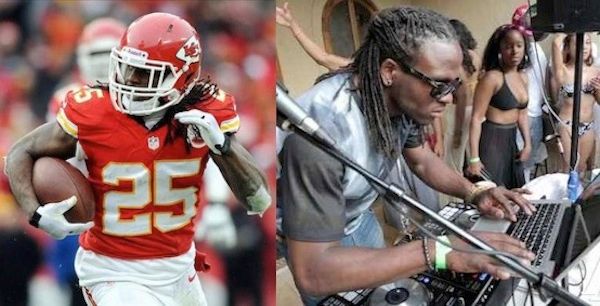 Since 2012, it can be argued that Jamaal Charles has been one of the top running backs in the National Football League. Excelling both on and off the field, the Kansas City Chiefs' star has a hidden talent most of us don't know about. During a little sit down with CraveOnline, the 4-time Pro Bowl-er revealed that he DJs in his spare time. When asked about how he creates his mixes, the Texas native had some pretty awesome words to say:
Just try to see what people listen to everyday in every city. What's on the top 20 list? I try to see that and go from there. And when I put a music list together I make sure I play those songs so I can make it last for the rest of the night. I'll play two here, then spread another song and then I'll play another two later, just to keep everybody upbeat and going.
Later on in the discussion, he mentions that, "DJing is trying to find a hobby that I can do when I retire. It's what's going to get me out of bed after I retire." DJ Charles has already played shows in New York, Los Angeles and Kansas City, so be sure to check him out if he rolls through your town.