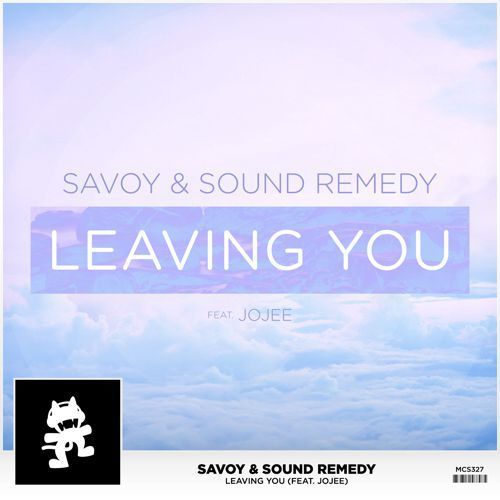 Savoy & Sound Remedy – Leaving You (Feat. Jojee)
The two coasts of the United States are joining forces on Monstercat Records' latest release. "Leaving You" is their next smash by electronic trio Savoy from Brooklyn, New York and Sound Remedy from Venice Beach, California. Four minds coming together on a track can be a tricky situation, but "Leaving You" hits the mark as the left and right coast unite in beautiful harmony.
"Leaving You" wastes no time getting your attention, leading in with a fast trance-like beat. However, the vocals by Jojee are really the highlight of the track because of the relatable subject matter. The title suggests the breakup of a couple, but the song actually represents how difficult it is to end a meaningful relationship. Deep subject matter aside, "Leaving You" is a massive track, so be sure to give Savoy and Sound Remedy the support they deserve by buying their song on Beatport!