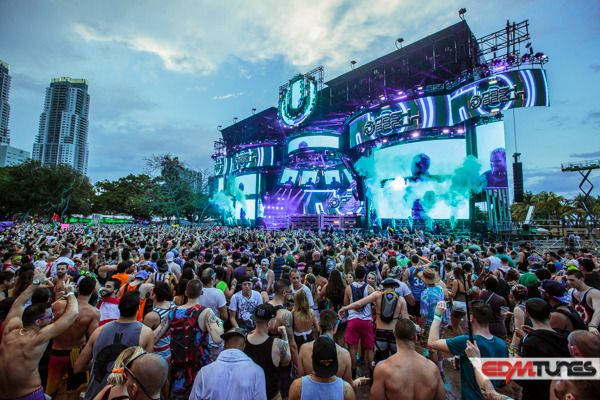 It's so great when we can report good news surrounding a large festival, because we know how much the powers-that-be want bad news to force these festivals out of their backyards. At the end of Ultra Music Festival a year ago, a return date couldn't even be given because Miami was attempting to ban the festival. Attendee overdoses and a trampled security guard had the festival on its last leg. Ultra took this situation very seriously, promising a totally revamped security apparatus and a new 18+ age restriction.
It appears the Ultra's changes have been a resounding success, as the number of arrests were down to levels not seen since 2012. The festival implemented security fences used by car racing organizations covered in plywood to deter fence jumpers and hired a new security organizer along with increased police presence. In total only 76 people were arrested and most of them were for unlicensed vending on the street. Only a quarter of the arrests were for felonies.

While things look very bright for Ultra, it is unfortunate to report that one attendee was struck by a hit and run driver outside the festival and another attendee was found dead in another part of the city over the weekend. It does not appear that these incidents were related to Ultra, but they are unfortunate nonetheless.
The bottom line is that Ultra had to prove itself to the wider community and it did. After TomorrowWorld set a high standard with its Atlanta festival, Ultra stepped up so that the Southeast's largest festivals have been largely without incident in their most recent editions.
Photos: Brockelbank Photography
Source: Miami Herald