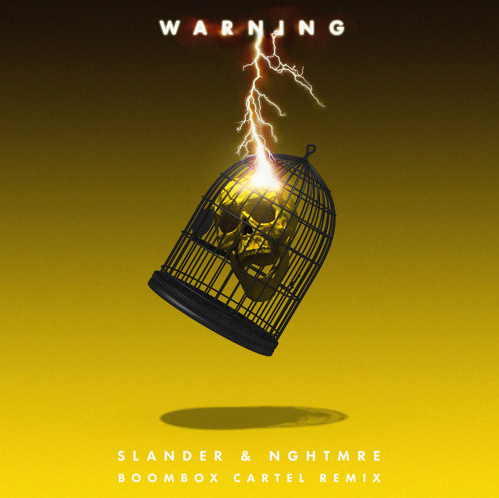 Slander & NIGHTMARE- Warning  (Boombox Cartel Remix)
Slander and NGHTMRE are two names that are notoriously associated with one another. Whether it is a new release or even a remix, the collaborative trinity is always responsible for producing tracks that emphasize their bass heavy roots. Just over two months ago, Los Angeles natives and good friends NGHTMRE and Slander released their collaborative track 'Warning' which would later become available on Slander's most recent EP, Nuclear Bonds. The track was a lucrative followup to the trio's release 'Gud Vibrations', which also emblazons their intense bass and trap sounds.
Slander and NGHTMRE's vivid track 'Warning' has just recently been remixed by fellow Los Angeles residents, Boombox Cartel. Boombox Cartel are a genre defying duo that have recently been featured on OWSLA's Spring Compilation 2015. 'Warning' (Boombox Cartel Remix) encompasses prominent elements of hard hitting trap, a signature accent of the duo. However, Boombox Cartel actively made the decision to expand their realm of familiarity and experiment with a tempo range never before used by the duo, in addition to exploring thematic and cinematic elements that compile to produce yet another trap infused track. Check out 'Warning' (Boombox Cartel Remix) below and let us know what you think!