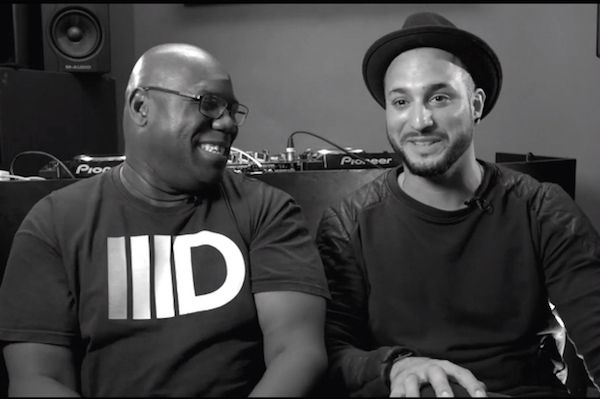 In the world electronic music, Back-2-Back sets are somewhat of an interesting spectacle. While it is certainly exhilarating to see anywhere from 2 to 6 of your favorite DJs perform on the same stage, it can at times feel gimmicky, making you wonder what really goes on up at the decks. In this day and age, out of the hundreds of DJs who grace the biggest stages, few are capable of masterfully conducting B2B sets, and two of them happen to be titans Carl Cox and Loco Dice. In what will be legendary fashion, the two are set to play a special "Carl Cox vs Loco Dice" set at London's South West Four festival later in August, the same place where they played their first B2B set together in 2013. In a recent promo video, Cox and Dice talk about what playing a B2B set is truly like for them, discussing the kind of excitement they gain from playing with each other. When talking about their approach, the two keep it simple stating that they essentially wing the set from the get-go.
"We never really know what we're going to do or how we're going to do it. We never really have a plan on anything," Cox states.
Loco Dice adds on, talking about how they play to their surroundings. "We adapt to the crowd, to the vibe, and it has to click. I feel always confident when it comes about playing with Carl back to back."
The two feed off each other in the video just as they do in their sets, discussing their mutual admiration for each others dedication to originality and style. It is because of this sort of chemistry that these types of B2B sets become special. There's no nonsense and no BS. As Loco Dice so nicely put it, "We just play what is there."
Tickets to this year's South West 4 can be bought here. Make sure to check out the video above.