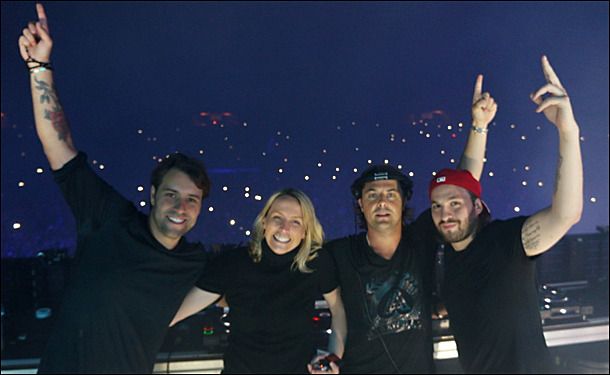 While TIDAL's exclusives get ripped as fast as its reputation, Amy Thomson wants to help. I've read this letter a bunch of times now, and she 100% correct.  Amy Thomson managed Swedish House Mafia, so before anyone starts talking crap about what she's saying, understand that she is more than likely better qualified than most. She knows the industry better than almost anyone, undoubtedly. This is exactly how to monetize and deploy a new service, giving the biggest fans the medium they're looking for and the platform they've never dreamed possible. She gets the non-linear programming paradigm shift better than executives at 3 letter networks. This right here, is the future:
"Perhaps Tidal is indeed the new cable channel, perfectly curated by kids selecting from a menu what they want pulled in to their all-encompassing site, using one credit card, one subscription model which may rise if they use multiple services, and pulling in partners with millions of followers."
This kind of understanding about how the music/streaming industry is changing seems so lacking watching today's behemoth labels & production companies awkwardly position brands. The kids don't care about exclusivity, they want it to be worth their time. She goes into this earlier:
"Gathering points for consuming, sharing, promoting and engaging they can cash in to either higher member levels or take it one step further and partner with retail.  Curate the music across like minded brand stores, NastyGal, Reformation, Adidas, TopShop, Nike…most of which have deals in place with at least someone on that panel and curate music while shopping and cash discounts at the register for your Tidal points."
We recently covered what was wrong with TIDAL. This is so much of what could be right. Amy Thomson understands not only that the platform will eventually become a focal point for branding, but it can create an incentives system that could create serious value both for the subscriber and the artist while being best in class as an opportunity for advertisers. This is really important and we hope someone at TIDAL read this. I hope Amy Thomson is hiring, because I feel like she's the only person that gets where this is all going.
The letter is provided on the following page, in its entirety.