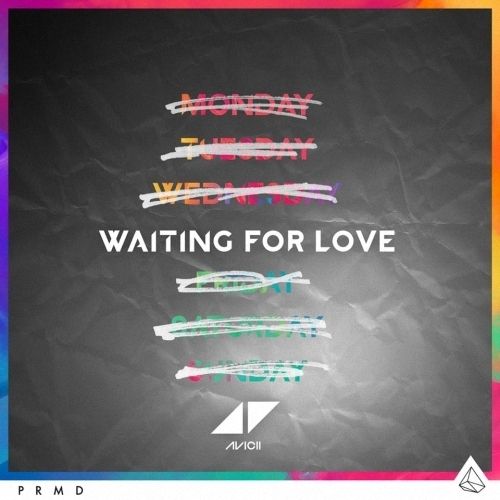 Avicii – Waiting for Love
Earlier this week Tim Bergling aka Avicii began teasing fans on his Facebook page by posting mysterious lyrics. Those who have been to an Avicii show recently were quick to recognize the lines came from his highly anticipated single, "Waiting for Love" off his Stories album. As the lyrics of the song deal with days of the week, Avicii would cross out each day as it passed and include a new lyric. Now that Friday has arrived, the track has been released on iTunes and Spotify for all, and it has all the potential to be another smash hit from the Swedish tastemaker.
Perhaps the most interesting part about this track is that it was originally rumored to be a collaboration with Martin Garrix, and you can still hear elements of his new sound in the track. Additionally, John Legend was rumored to be the vocalist, yet neither artist appears in the final release listing. In any event the track begins with a smooth piano intro and instantly memorable lyrics that you'll just want to belt out at every opportunity. This track evokes the same kind of feelings as Wake Me Up did back when it first hit the airwaves, and it evoked the best reaction out of all the new tracks Tim premiered during his Ultra set in March. Be ready to hear this one everywhere, including the radio. Stream 'Waiting for Love' on Spotify or Download on iTunes today.