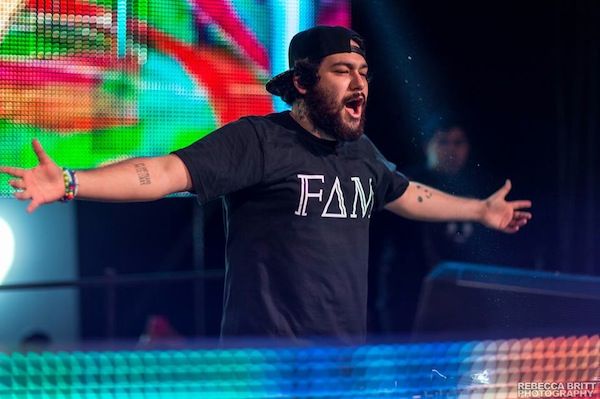 Deorro has never been one to shy away from controversy. Just last year, the producer went off on Twitter after his guest was not given food tickets at Tomorrowland and this year, he caught the attention of many people by collaborating with Chris Brown. Now, in a new 90-minute interview with Ignorant Philosophy, the Panda Funk boss has decided to address one of the dance music community's hottest topics.
Along with talking about his humble beginnings, decision to quit DJing and his love for risk-taking artists such as Snails, Skrillex and Daft Punk, Deorro discussed the issue of ghost producing. He shares that he did his "fair share" of ghost producing towards the beginning of his career and that "a lot of people took advantage of it." Deorro goes on to point out that, "The face of EDM is mostly DJs… It's really hard to pinpoint a producer, so many ghost productions going on." Even though he used to produce for others, when asked if he would ever pay someone to make music for him, he responded with a hilarious analogy, stating that, "Music is like sex. I love doing it and I'd never hire anyone to do it for me. The more I can do it the better."
These few quotes are only the tip of the iceberg, so be sure to listen to the full interview below.