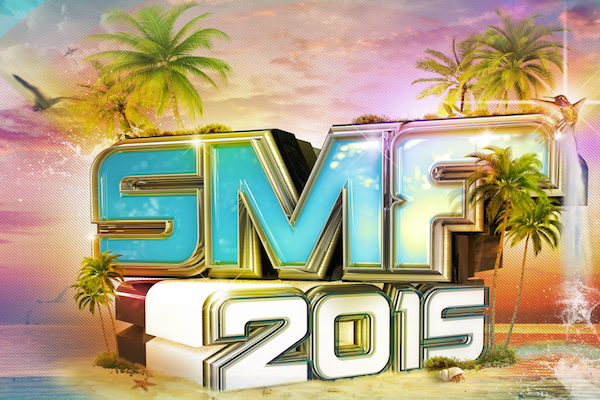 With festival season in full swing, its clear that each event has stepped up their game in almost every aspect; from lineups to production, 2015 has been a killer year for dance music fans already. Former-fledgling festival, Sunset Music Fesitval, has grown into must-attend event with a consistently impressive lineup. This year features the latest and greatest in dance music, including breakout stars and the returns of some old favorites. However, with so many high-quality events appearing in Florida this year, the likelihood that fans may attend multiple festivals is quite high, and with the lineups featuring some notable overlaps, festival fatigue is a real concern. Thankfully, this year's edition of Sunset boasts some of the most bankable and consistently impressive artists in the industry. Even if you've seen some of these acts "a million times," EDMTunes recommends checking out the following three DJ's sets, as they almost always bring something new, fresh, and impressive to the table.
Skrillex
After a brief hiatus from the limelight,
Skrillex
burst back onto the scene in a huge way by teaming up with Diplo to form Jack Ü. However, since forming the super group, almost every notable Skrillex set has essentially become "The Jack Ü Show," with Diplo (and friends) making many "surprise" appearances to spin as a group. Seeing Skrillex throw down a solo set at a festival is a rare occasion as of late, and Sunset may be your best bet to hear one of the biggest names in dubstep play in the style that made him famous. While there's always the chance that Diplo may make an appearance in his home state, it seems unlikely he'll show up in Tampa (unlike at Ultra, when he was already in Miami). If previous years are any indication, we can expect a 90 minute set from Skrillex as one of the headliners, and personally, I'd love to hear him go hard on his own for an hour and a half. The worst case scenario here is that this does become a surprise Jack Ü set, with Skrillex playing solo for the first half, and really how bad can that be? You'll definitely find EDMTunes taking in Skrillex's performance, and we suggest you do the same.
Oliver Heldens
The newest name on this list,
Oliver Heldens
, has amassed quite a following in a short time span. Helping usher in the future-house movement, Heldens is a work horse, constantly putting out new tracks and remixes, as well as a weekly radio show, Heldeep Radio. While he may be one of the newer acts on the lineup, Heldens has hit the festival circuit hard already making appearances in Florida in the last year at EDC Orlando and Ultra Music Festival. With a recent collaboration with Zeds Dead, and the announcement that Heldens and Rob Swire, of Knife Party fame, are working on a track together, its a good bet Heldens will play a fair amount of new music. Regardless of what Heldens plays or possibly premieres at Sunset, he consistently delivers a groovy set that always feels fresh and fun, no matter how many times you've seen the future house maestro before.
Porter Robinson (Live)
Very vocal about his distaste for the current state of dance music, Porter Robinson is sure to deliver one of the most unique and emotionally charged performances of the festival. If you haven't seen Robinson in recent years, you're in for a real treat, and a performance unlike anything you've ever seen at a festival like this, and if you have seen him recently then you know why his set is a must-see. Regardless, Robinson's set is going to be a nice change of pace from anything else you'll hear at Sunset, as he is known for his affinity for "pretty" music. Described as a unique performance that doesn't involve him DJ'ing, first-timers will want to be in attendance to experience the melodic and haunting beauty that is Robinson's "Worlds" album, and veterans know that the only place they'll find a heavy dose of the feels at Sunset is during this set. "I don't want to be the flag bearer for any genre. I don't want to change the game. I really just want to have my own signature, my own sound. I know it sounds crazy, but I want to start my legacy," Robinson says of his current approach to music, and that shines through in every performance he plays making this one of Sunset's essential performances, no matter when or where you've seen him in the past.