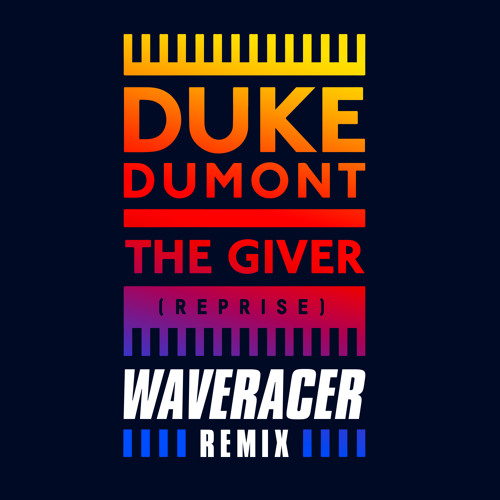 Duke Dumont – The Giver (Reprise) (Wave Racer Remix)
Australian producer, Thomas Purcell, or Wave Racer as he is more commonly known, has been quiet for some time now. His last remix, a playful and fun remix of Foster The People's 'Best Friend', was released nearly a year ago, before the sudden Wave Racer drought started. However, in what is great news, that drought has finally come to an end as the Australian has finally released new material.
A remix of Duke Dumont's 'The Giver' reprise, Wave Racer steps away from his usual squiggly-synthed sound, opting instead for a more soulful style in future bass, showing his versatility as a producer. While not the same in style as his older tracks, the producer's remix of 'The Giver', is still equally up to par in quality. Whether this change in production is to be permanent or not remains uncertain, but regardless we only hope to hear more from the Australian more often. If you want to see Wave Racer in person, he'll be playing a few select shows throughout the US in June so make sure to catch him while he is around. Make sure to follow Wave Racer on both Facebook and SoundCloud to keep up with his latest news.