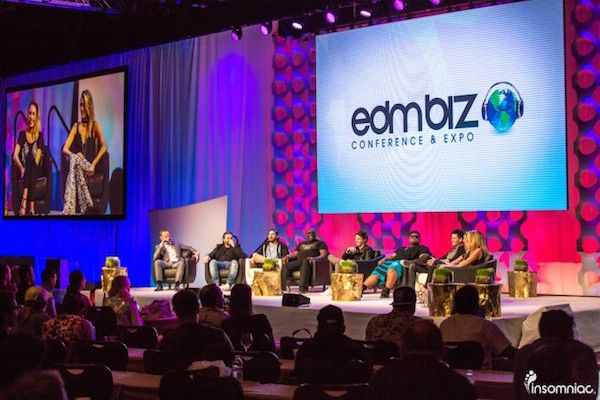 EDMBiz has been gearing up for 2015 in a big way. We've already gone and given you five reasons why attending this year's conference is absolute must, but if power playing keynote panels, networking opportunities, and nighttime club events aren't enough to sell you on it, there's something new that will: contests and opening+closing ceremonies.
First off the EDMBiz Startup Contest. Applicants will be reviewed by Insomniac and Digital Music News, and whittled down to 5 final companies who will have the opportunity to present their ideas to high brow investors and execs. Essentially like what Shark Tank EDM edition would be like. The deadline for this contest is June 2nd, and you can apply HERE.
Next up is something for the aspiring artists out there: the Best Record/A&R Contest. This contest gives applicants the opportunity to sign to Insomniac Records, following peer-voting through Wavo and a panel of EDMBiz Judges. The hurdles continue from there, as applicants will then present their work to another panel of A&R executives from industry leading labels. The May 31 deadline for this one is fast approaching, so interested producers should apply HERE.
For those looking to enjoy the weekend, stress free of winning contests, opening and closing parties will be held June 16 and 18 respectively; Afrojack will kick off the conference at the Omnia, and Alesso will close things out at the Boulevard Pool of the Cosmopolitan. For more information on anything we've covered, and for passes, head over to the EDMBiz website.
Via: Billboard.com