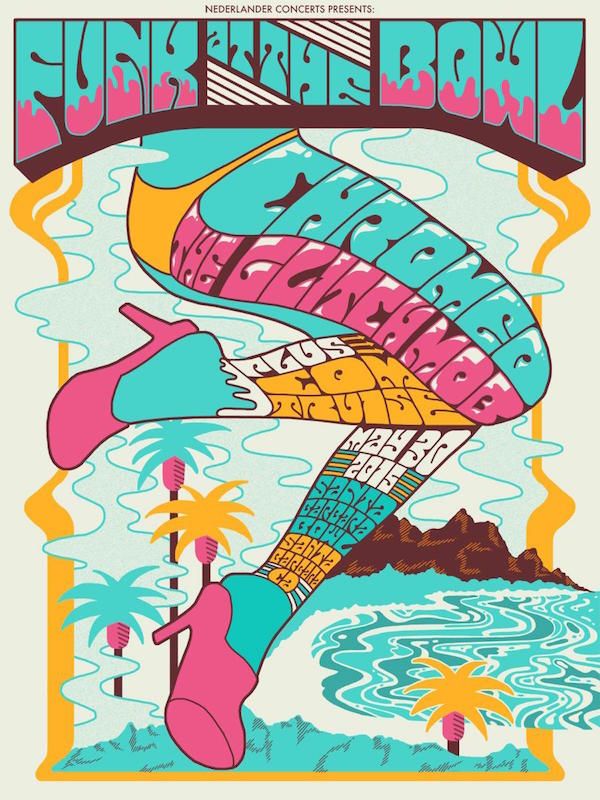 LA beat scene trio, The Glitch Mob and Canadian electro-funk duo, Chromeo, are teaming up with special guest Com Truise for a night of infectious funky grooves and heavy electronic beats at the Santa Barbara Bowl, Saturday May 30th. This all ages event celebrates not only the release of The Glitch Mob's 18-track album, Love Death Immortality Remixes, but also Chromeo's fourth studio album White Women, which debuted at #1 on iTunes last year.
The Glitch Mob is poised to deliver a funktastic set while positioned a top of their ascetically mind-blowing stage set up, 'The Blade'. While Chromeo will most definitely bring a dose of heavy electro-funk to the Santa Barbara Bowl, as they are taking their 2nd annual Funk On The Rocks concert on tour. The series debuted at Red Rocks in Denver last year and will make a stop in Santa Barbara for an unforgettable night of Funk At The Bowl.
Grab tickets for The Glitch Mob and Chromeo's Funk At The Bowl here! Feeling lucky? We're giving away 2 tickets to one lucky winner, enter below!