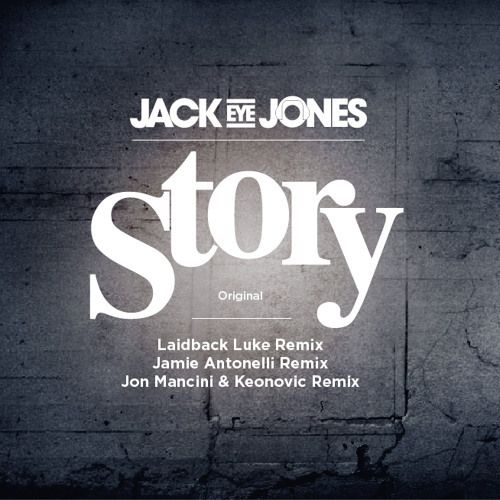 Jack Eye Jones – Story
Jack Eye Jones and Laidback Luke have some new material out today that deserves some serious attention. The track goes by the name, 'Story', and I'll be damned if this isn't the coolest mix of swing, bounce, and electro I've ever heard. Probably because it's the only track with all those styles smushed into one. Let's break this two gems down now, shall we?
Jack's taken a future bass route with the original production, with pitched down vocals galore, and a devilishly dirty bassline. Guitar and piano elements lighten the mood when necessary, but for the most part this is a floor burner, through and through; the drops would give any Heldens track a run for their money, and its' a lengthy 6 minutes, so you can bet you'll hear this mixed into some sets this summer. Ibiza anyone?
Jack Eye Jones – Story | Beatport

Next up is the Double L'd hero himself, Laidback Luke. The vocal sample here has been kept closer to what must've been the original, which has a curiously sexy antique element to it, like we're hearing a singer from pre-1950. The rest of the track is classic Luke, with grit and bounce galore; as with the original though, there's a classy guitar and peppy piano chords thrown in to lull you in before the impending tidal wave addictive electronica that is to come.
Jack Eye Jones – Story (Laidback Luke Remix) | Beatport

Both are available on Beatport, as well as Jon Mancini & Keonovic remix. You can stream everything above, and click on the purchase hyperlinks for added convenience. Enjoy.