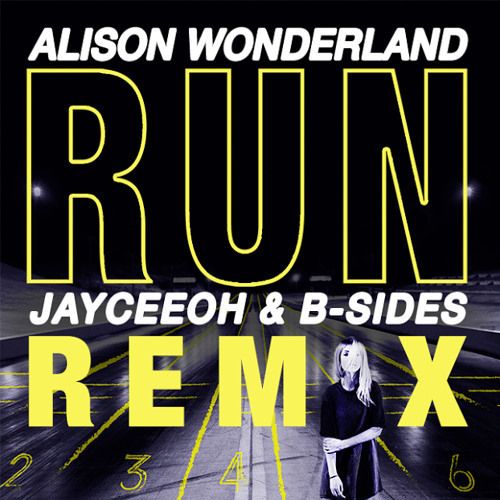 Alison Wonderland – Run (Jayceeoh & B-Sides Remix)
If you have ever seen
Alison Wonderland
live, you know two things: her shows are insane and her fans are unbelievably loyal. Her debut album,
Run
, hit the airwaves earlier this year and is still floating in the iTunes charts. The title track, "Run", has been the most successful out of all her new releases, and for good reason -her forward thinking sound and distinct vocals have resonated with producers and fans alike.
With any chart topper in dance music these days, one can expect a slew of remixes and unique takes. One remix in particular, done by Jayceeoh and B-Sides, stood out from the pack. The trapped up collaboration leaves all the best parts of the song intact, while incorporating some gritty synths, quirky sound elements, and those 808's. We're not the only ones that are fans of the remix, Alison herself has supported the pair's collaboration.