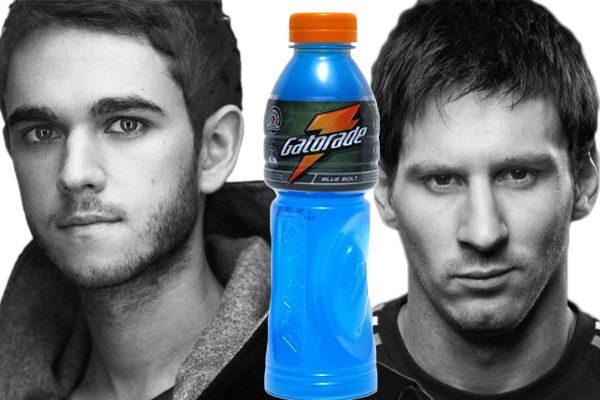 Just coming off of a mesmerizing two goal performance against the German powerhouse, FC Bayern Munich, Lionel Messi, the soccer (or football for our global audience) phenom with FC Barcelona has teamed up with a few other European soccer stars in a new Gatorade promotional campaign alongside a soundtrack provided by German (ironic) DJ/Producer, Zedd.
This campaign features one of Zedd's newest tracks off of his upcoming sophomore album, True Colors: 'Addicted To A Memory'. The track sets the perfect tone to footage of Messi and friends, (Mesut Ozil, Andrea Pirlo, Coutinho) as they amaze us with their outstanding skills.
It seems now that many brands and products are are collaborating with the top talent in EDM to appease their target markets. Tiësto has been working with 7UP, Avicii teamed up with Volvo on FXX's Major Lazer cartoon series and just two years ago, an Axwell edited banger, 'In My Mind' by Feenixpawl & Ivan Gough, was featured in a KIA commercial; it does not look like future collaborations between brands and EDM will stop anytime soon, and we're interested to see where these partnerships take things. Have a look at the promotional video below.