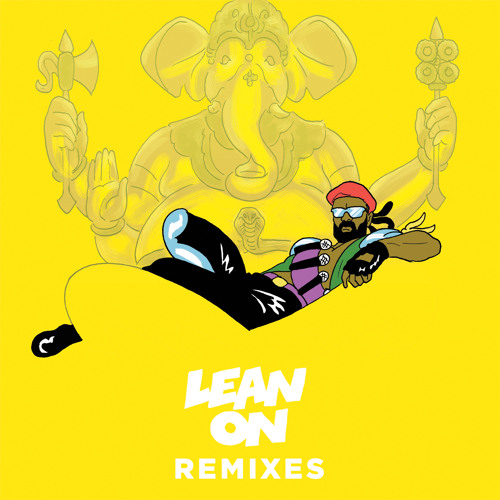 Since the initial release of 'Lean On', from Major Lazer and DJ Snake, it seems like everyday has brought to light a new and different remix of the massive hit. With a continually increasing amount of 'Lean On' remixes being pumped out, we wonder which adaptations of the song trump the rest. Who better to ask than one of the original producers, Major Lazer, who recently put together a remix package with what would assumingly be his six of his favorite remixes so far. We've selected a couple of our favorites, and you can stream the whole playlist below to help decide for yourself:
CRNKN's remix is the ideal trap version of the original song. Giving off the same flow and laidback vibes of the original song, this remix melds a hard trap bassline to give the song some spice and giddy-up.
The Daktyls Interlude Edit takes on an interesting sound, most comparable to Norwegian DJ Lido. The remix opens with relaxed notes and quickly transitions to a brisker pace with pitched-up vocals before unwinding with a piano riff.
Originally heard and seen on Diplo's Snapchat story, the Malaa remix of 'Lean On' takes on a Tchami-like future house sound. With an up-tempo and dirty drop, the song gives off groove-centric sensations and leaves the listener with a completely different experience compared to the original song.
Other "Lean On" remixes in the package include ones by Ephwurd X ETC!ETC!, Fono and Moska. The Prince Fox Bootleg is another noteworthy rework of the song, using future-bass sounds to put a unique spin on Major Lazer and DJ Snake's latest tune.