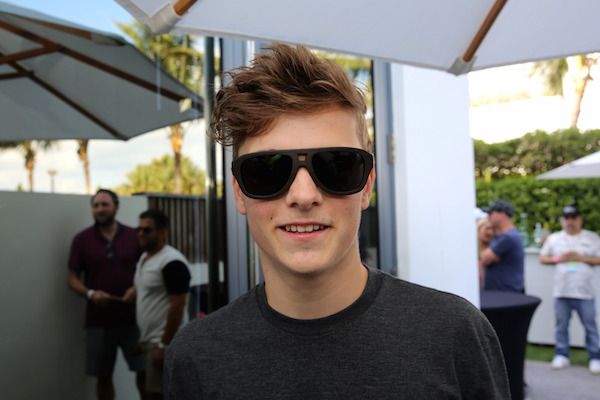 One of the youngest superstars in the game, Martin Garrix, found his stardom with a steady release of the biggest room house sounds. Now as the young gun has solidified his place as not only a Vegas staple, but also as one of the bigger power players in the industry, his music is clearly maturing as quickly as he is.
Today marks his nineteenth birthday, and to help celebrate his name day he released the third episode of his YouTube show 'The Martin Garrix Show'. This episode zeroes in on the filming and creating of his hugely popular 7 Up commercial, in which you can see Garrix and mentor Tiesto performing their hit song 'Only Way is Up' deep in the heart of the Nevada desert. Midway through, you can also catch the duo take trip around the waters of Miami in a powerboat and watch them infamously ram into David Guetta's docks (which headlines hat a blast with a few weeks ago).
So check out the video below, and wish one of Amsterdam's biggest DJ the happiest of birthdays!!
Image: Aaron Davidson, Getty Images