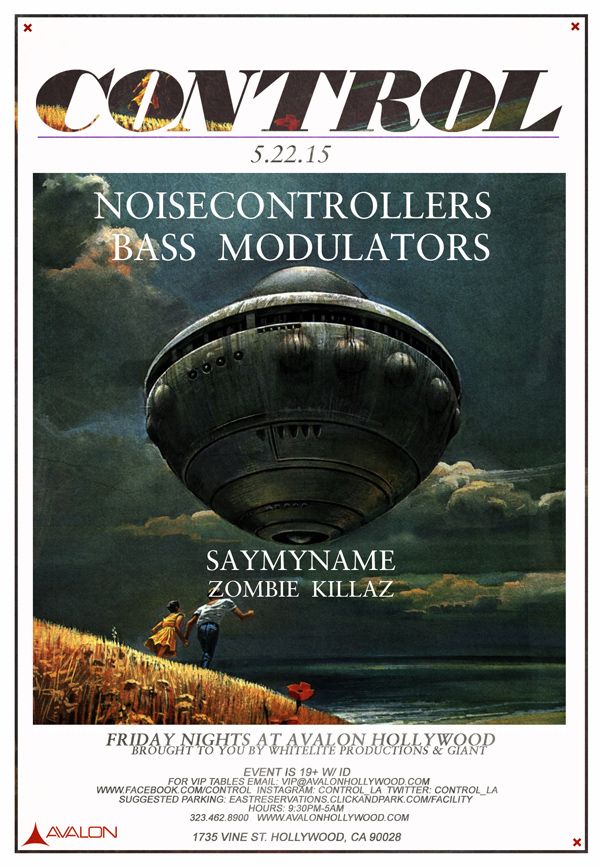 CONTROL at Avalon in Hollywood has a huge evening in store for partygoers, bringing in Noisecontrollers and Bass Modulators for a long night of dancing. Avalon just recently overhauled their sound system and installed massive 40" subwoofers, the largest to ever be put in a club, so you can expect the crunchy Hardstyle kicks to come through crystal clear, and the bass to throb you to your core.
Noisecontrollers was formed in 2005, pushing forward a distinct flavor of pounding, melodic Hardstyle music. The upcoming album "All Night Long", set for release next month, will be a dominantly experimental album, exploring the darker underground possibilities of Hardstyle and pushing away from the mainstream. If you make it to the show, expect to hear a bounty of new Noisecontrollers music, including the new "Rocked Up" collaboration with Bass Modulators.
Bass Modulators, comprised of Roland Evers and Rick Buijtenhek, were never satisfied with classifying music as just a hobby. Their attitudes towards production and their sound is all or nothing, and has become their entire way of life. Bass Modulators' style of high energy bass and melodies translates into an awesome live show that can't be missed.
Give Noisecontrollers and Bass Modulators' new collaboration "Rocked Up" a listen on Soundcloud to get a taste of what's in store for tonight: https://soundcloud.com/noisecontrollers/noisecontrollers-bass-modulators-rocked-up
EDM Tunes will be out at Avalon to catch a wave of Hardstyle invading the City of Angels this weekend. Noisecontrollers will be playing a killer show ahead of their set this weekend at Mysteryland, so be sure to make it out for CONTROL.